Logistics & IT segment – Wholesale sector
COVID-19 defined first half of the year
Wholesale
Galenica's logistics companies support the authorities with their COVID-19 vaccine logistics and manage compulsory pandemic inventories for its customers. It has also put separate inventory and sales logistics in place to distribute COVID-19 self-tests.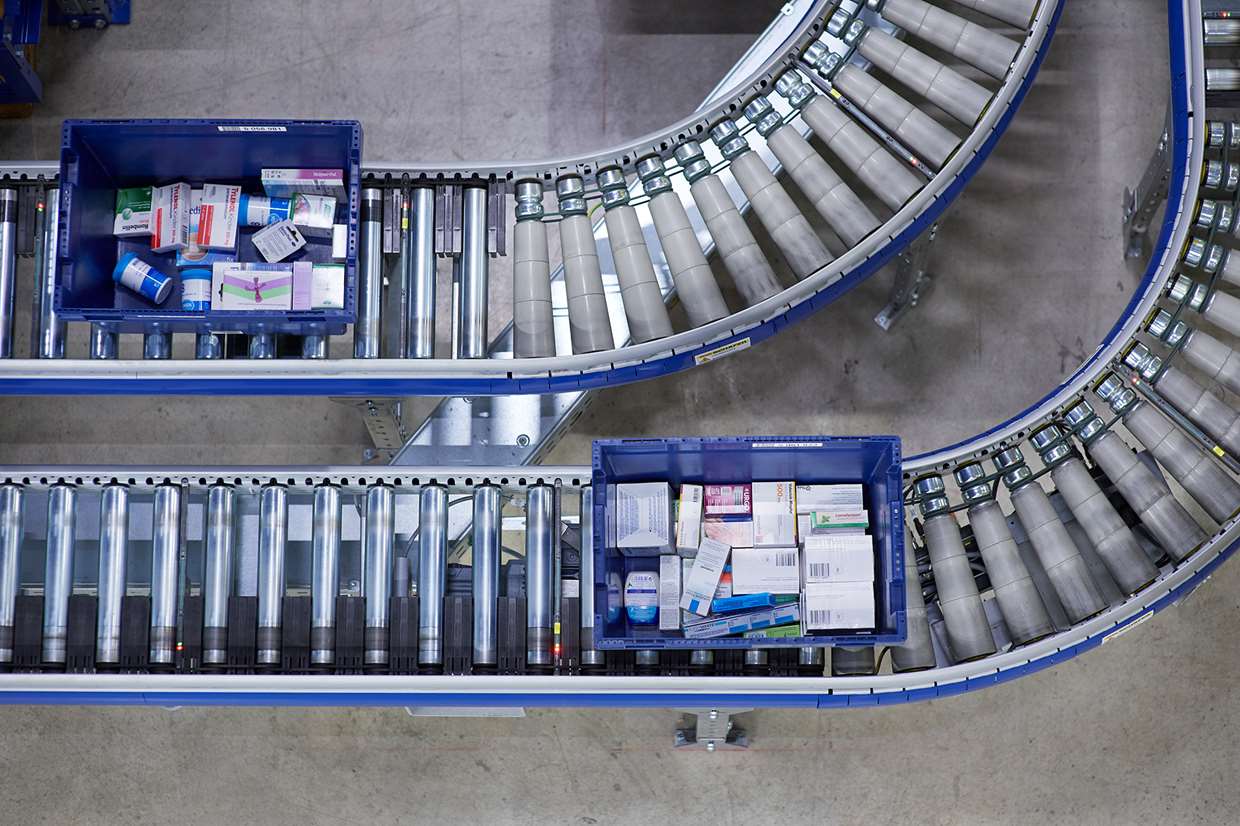 Net sales development
The strong sales growth of +7.4% to CHF 1,328.8 million is partly based on additional sales due to the COVID-19 pandemic. On the other hand, further market share gains were realised with physicians and medical practices, so that sales in this segment increased by 10.5%. This was mainly attributable to offers for oncologists and rheumatologists. In this group of customers, Galexis was able to position itself as a partner for specialised physicians.

By way of comparison: The physician market grew by 7.2% in the first half of the year 2021 (IQVIA, Pharmaceutical Market Switzerland, first half of 2021). As was the case in 2020, non-essential operations and elective interventions in hospitals and by specialist doctors were postponed nationwide in the first half of 2021 due to COVID-19. As a result, hospitals (+2.3%, IQVIA, Pharmaceutical Market Switzerland, first half of 2021) lagged behind the overall market (+3.4%, IQVIA, Pharmaceutical Market Switzerland, first half of 2021).

Support in assuring COVID-19 vaccine logistics
In Switzerland, the military pharmacy takes priority, after which each canton determines its own necessary COVID-19 vaccine logistics. As a result, the distribution concept differs from canton to canton. The logistics companies of the Galenica Group are supporting the authorities to secure COVID-19 vaccine logistics, particularly Alloga in the Canton of Bern and Unione Farmaceutica Distribuzione (UFD) in Ticino.
Galexis has put in place separate inventory and distribution logistics for the distribution of COVID-19 self-tests to manage the major logistical challenge. In the first four weeks after the launch alone, Galexis and UFD delivered over four million self-tests to pharmacies.
Pandemic inventory with protective materials
Various drugs were temporarily unavailable during the first lockdown in 2020. In 2021, no such shortfalls occurred as a result of COVID-19. Demand for protective materials such as face coverings, disinfectants and gloves decreased over the course of the first half of the year. In connection with COVID-19, the authorities directed pharmacies and doctors to maintain compulsory pandemic inventories of such products. Galexis and UFD are therefore offering to maintain these pandemic inventories for their customers.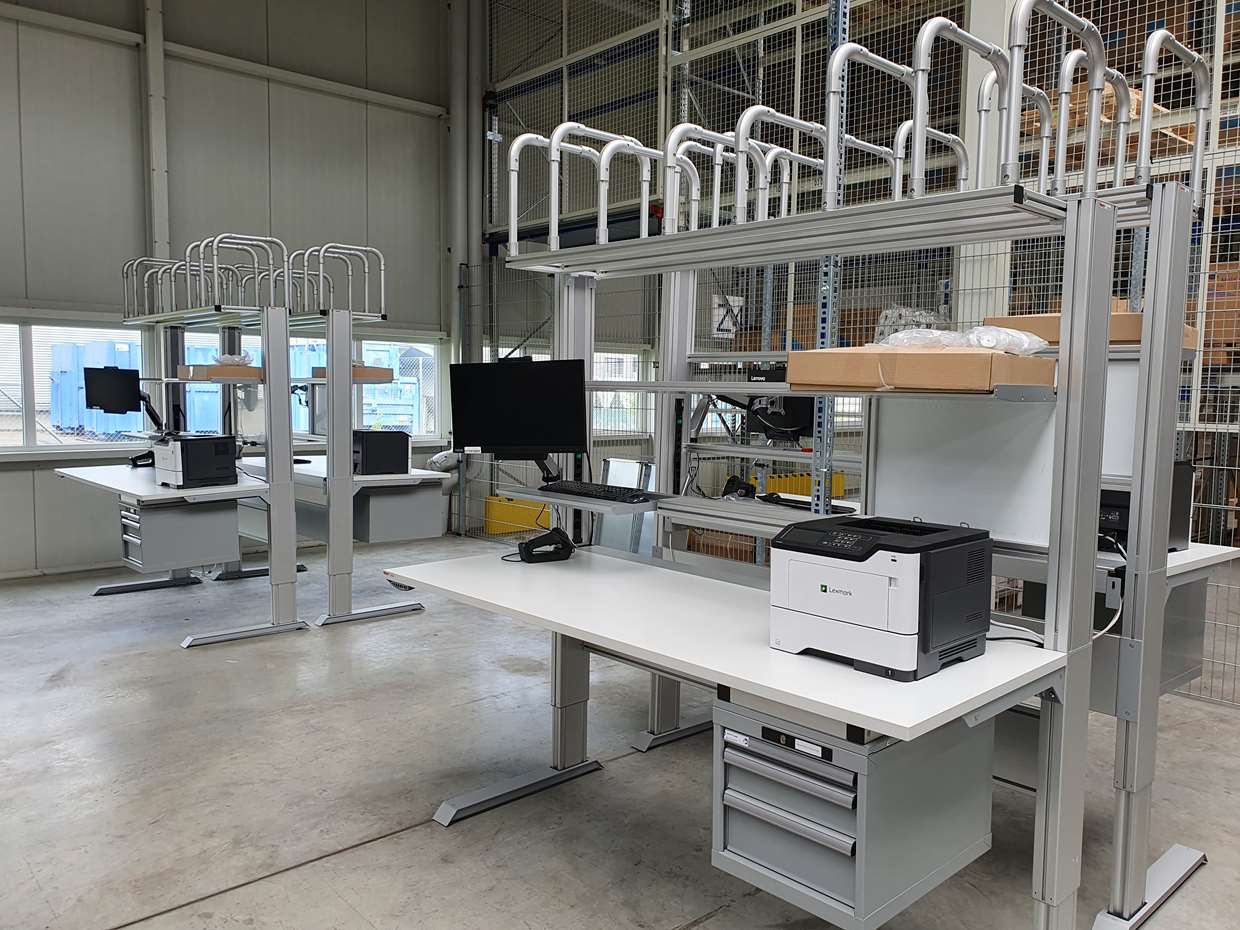 Optimisation and expansion of storage capacities
In Oensingen (canton of Solothurn), a new central warehouse for medical technology is in the process of being commissioned at Galexis. Since June 2021, this warehouse has also served as a second location for handling UFD's "E>Box" logistics service. All deliveries of online orders received by the Amavita, Sun Store and Coop Vitality online shops were previously picked and dispatched by UFD in Barbengo-Lugano, which resulted in delivery times of 48 hours. Thanks to the new storage capacities in Oensingen, around 30,000 items can now be delivered within 24 hours.

The Galexis distribution centre in Niederbipp (Canton of Bern) is also being expanded and its capacity further increased with a focus on increasing its storage capacity for all product groups, but in particular for medication. The refurbishment and modernisation of the distribution centre in Lausanne-Ecublens proceeded according to plan in the reporting period.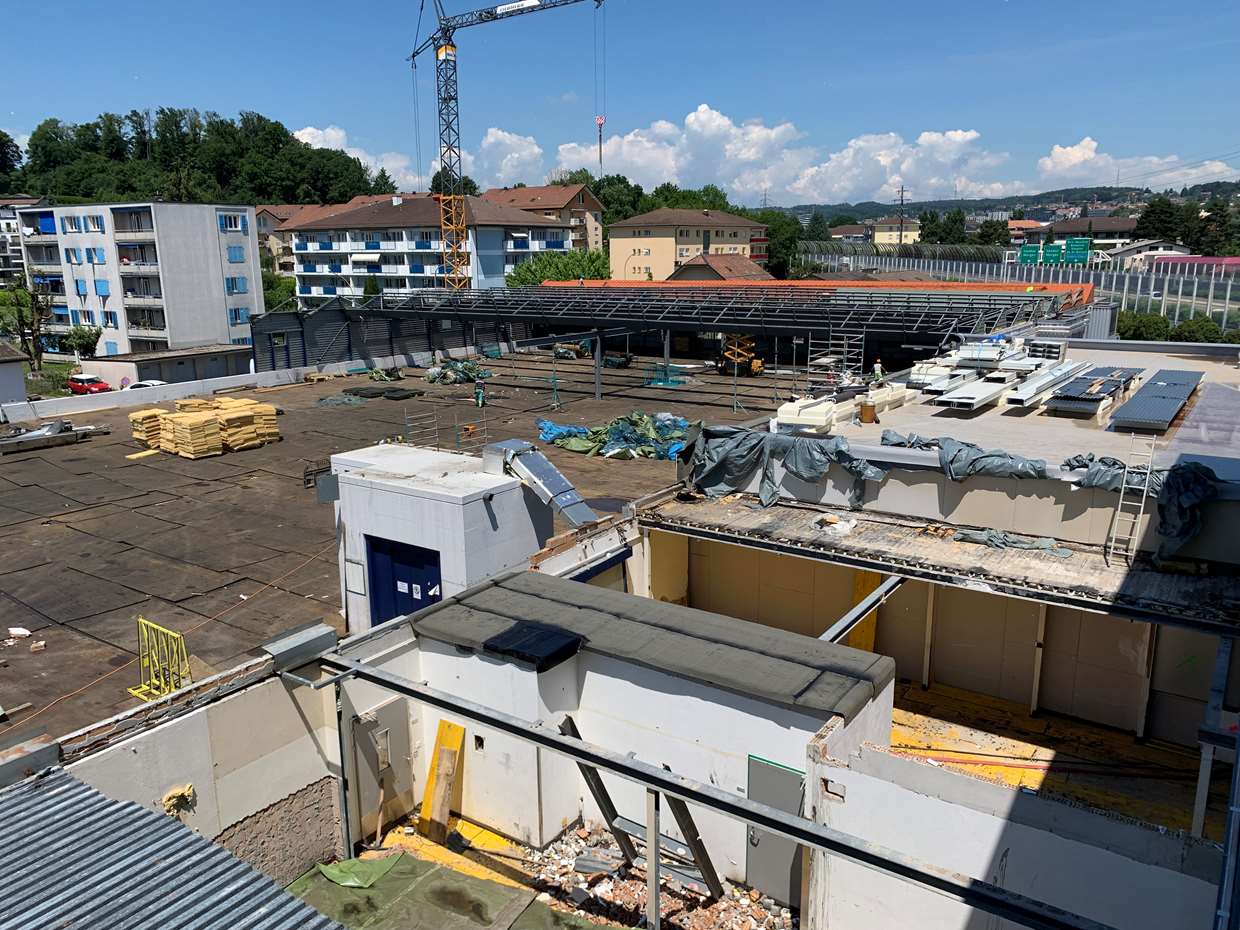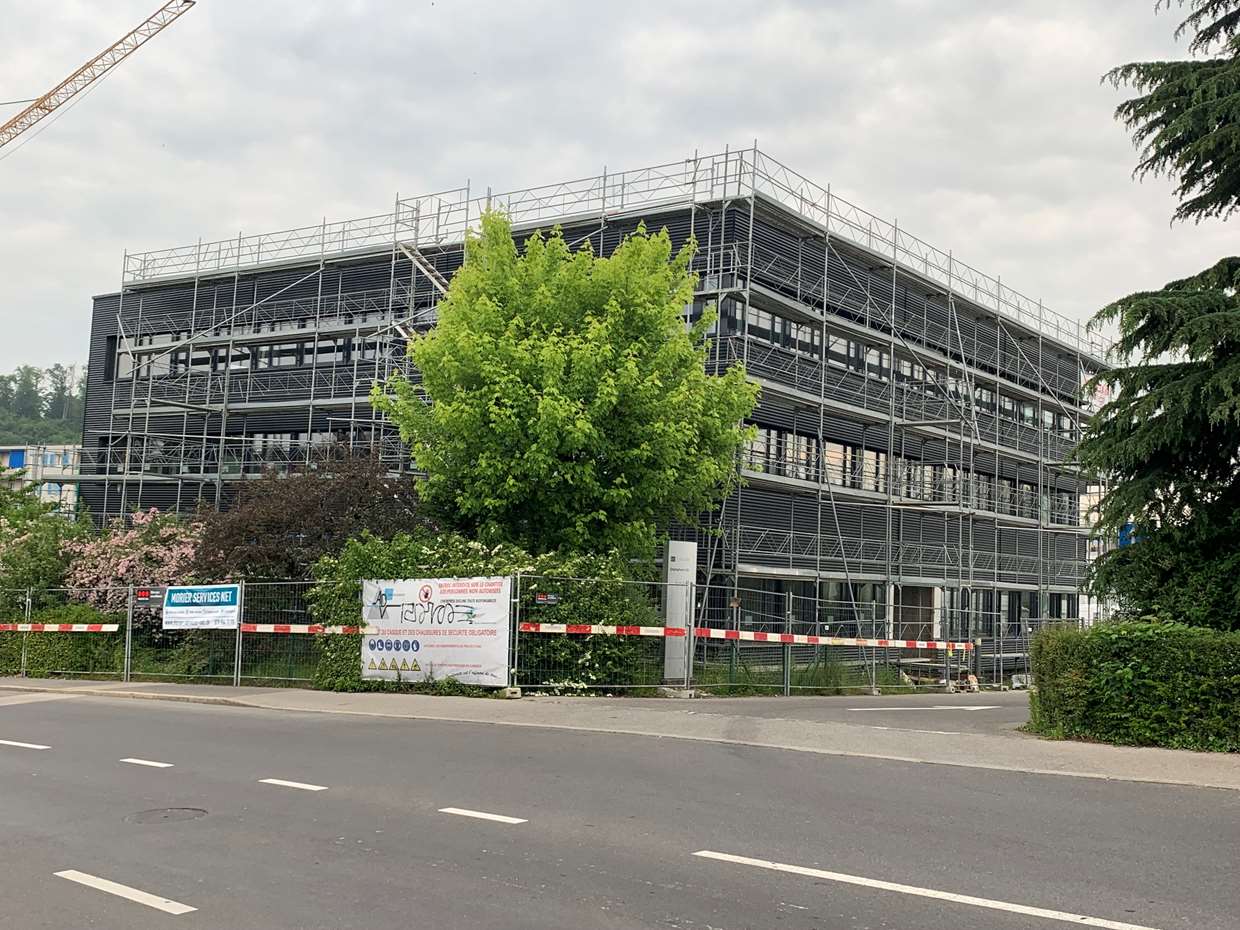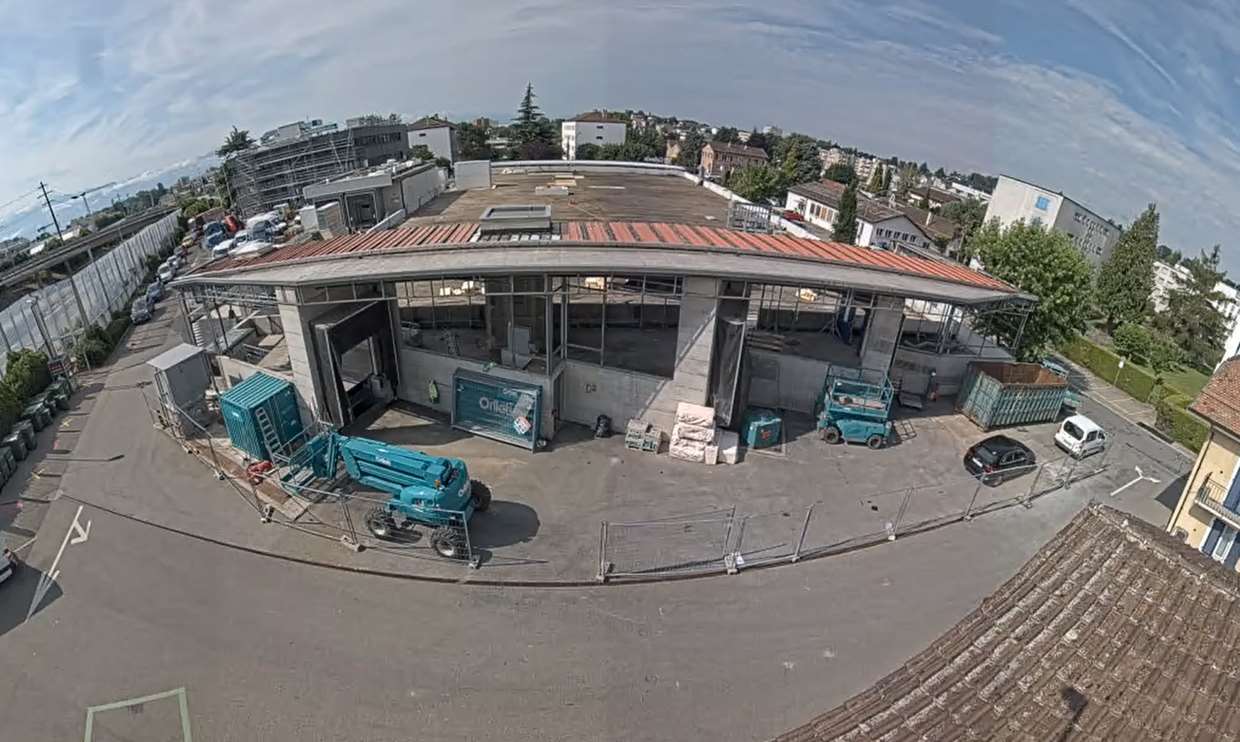 ERP roll-out ongoing
Work on the roll-out of the new ERP system at Galexis commenced with the implementation phase.