Foreword
Strong growth in first half of 2021
Foreword
The specific challenges posed by COVID-19 once again strongly impacted the Galenica Group's business in the first half of 2021. Thanks to the enormous dedication of our employees, the close collaboration with our business partners and the trust of our customers, we were able to successfully master these challenges.
Dear Shareholders,
Ladies and Gentlemen,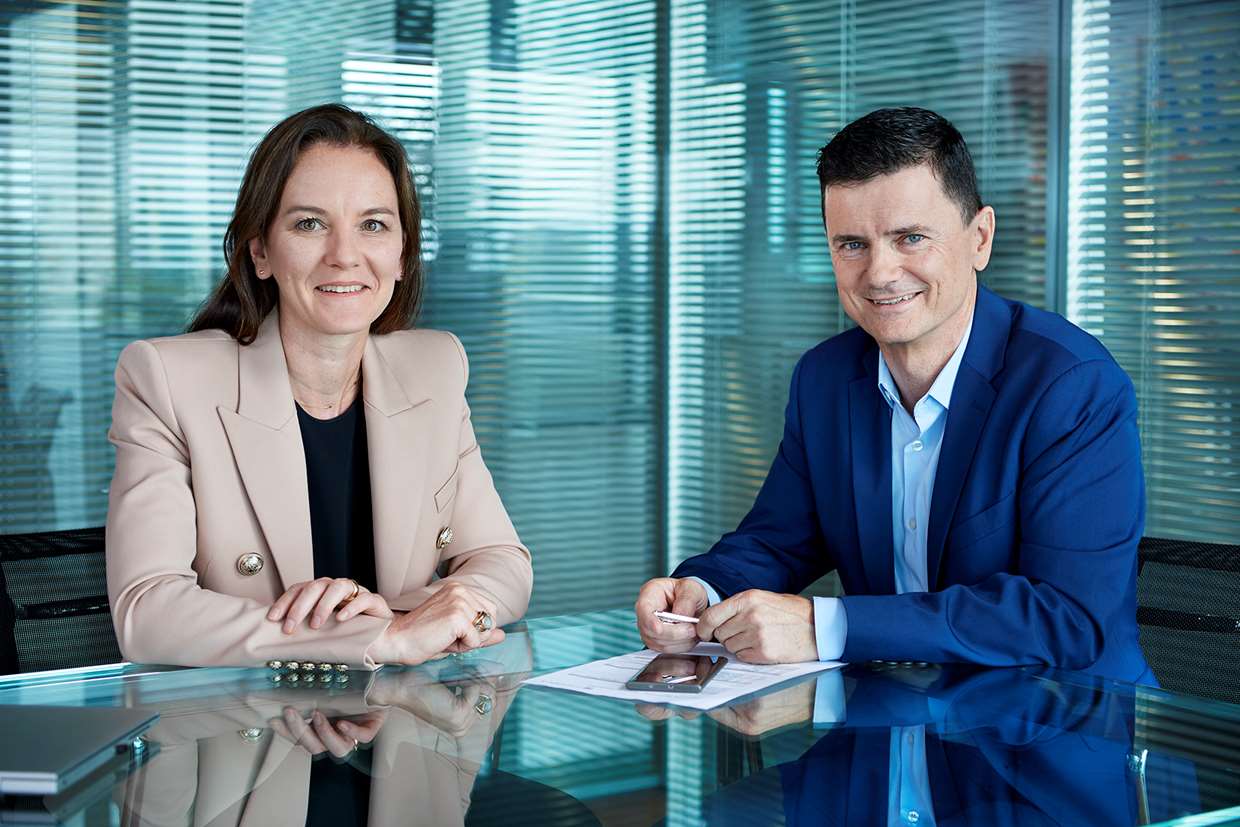 Outstanding joint effort by all employees
One particular organisational feat was the distribution of the coronavirus self-tests to the public by the pharmacies, which the authorities approved at short notice on 30 March 2021 with a start date of 7 April 2021. Thanks to outstanding joint effort by our employees, the tests were available in all pharmacies just seven days after the decision was announced. In the first four weeks alone, Galexis and Unione Farmaceutica Distribuzione (UFD) delivered more than four million self-tests to pharmacies throughout Switzerland via separate inventory and distribution logistics. After arriving at the pharmacies, they then needed to be repackaged in packs of five by the employees for distribution to individuals.
This is just one of many examples of how the Galenica Group contributes to the provision of healthcare to the Swiss population and how pharmacies fulfil their role as the first point of contact for health advice and care. The visibility of pharmacies has increased throughout Switzerland and their expertise has been recognised.
«We want customers to be able to contact us through different channels and are offering them the best possible customer experience by linking our offerings.»
Omni-Channel strategy systematically refined
At the same time, we have expanded our online and offline offerings of pharmacy formats and further combined them. The aim is to be available to customers via the widest variety of channels and to be able to offer them the best possible customer experience thanks to the networking of offers. All pharmacy formats now offer the services of a mail-order pharmacy. This allows patients to order their prescription medicines online and have them delivered to their home.
Increasing demand in the home care market
Fulfilling our customer promise includes supporting patients and customers at every stage of life, which is why we also want to expand and further develop services for patients in their own homes. One example is the growing demand for home care services in the field of clinical nutrition and infusion therapies. In order to be able to meet future demand, Bichsel increased its capacities with the addition of a new, more modern filling plant for solutions in plastic bottles.
The specialty pharmacy Mediservice, which focuses on home care for chronically ill patients, also continued to develop successfully in the first half of 2021. High-price medicines used to treat rare diseases are playing an increasingly important role in the Mediservice range.
Further successful expansions
Verfora was able to successfully expand its business activities in the first half of 2021 and extend its product portfolio for its partners in the professional B2B market. At the end of May 2021, Verfora acquired the range of therapeutic products from Dr. Wild & Co. Ltd., which includes well-known brands such as Vitamin D3 Wild Oil® and VI-DE 3®. In doing so, Verfora has secured rights to several strong brands and high-potential approvals in the attractive vitamin D market, thereby expanding its leading position in the Swiss consumer healthcare market (CHC) even further.

We are investing in an even more efficient logistics
COVID-19 has shown the importance of efficient logistics in the healthcare sector. We want to maintain this, expand it and continually modernise it to cope with increasing volumes and new requirements. The ongoing renovation and modernisation of the Galexis site in Lausanne-Ecublens is proceeding according to plan, while in Oensingen (canton of Solothurn), a new central warehouse for medical technology is in the process of being commissioned at Galexis. Since June 2021, this warehouse has also served as a second location for handling UFD's "E>Box" logistics service.
Capturing and transmitting COVID-19 test and vaccination data with Documedis®
HCI Solutions also supported its partners in the healthcare industry with solutions to combat COVID-19 in the first half of 2021. Documedis®, the software for doctors and pharmacies, was approved by the Federal Office of Public Health (FOPH) as a reporting solution for coronavirus tests and vaccinations. It enables pharmacies and medical practices to capture patient data for vaccinations and tests and transmit them in encrypted form to the relevant authorities.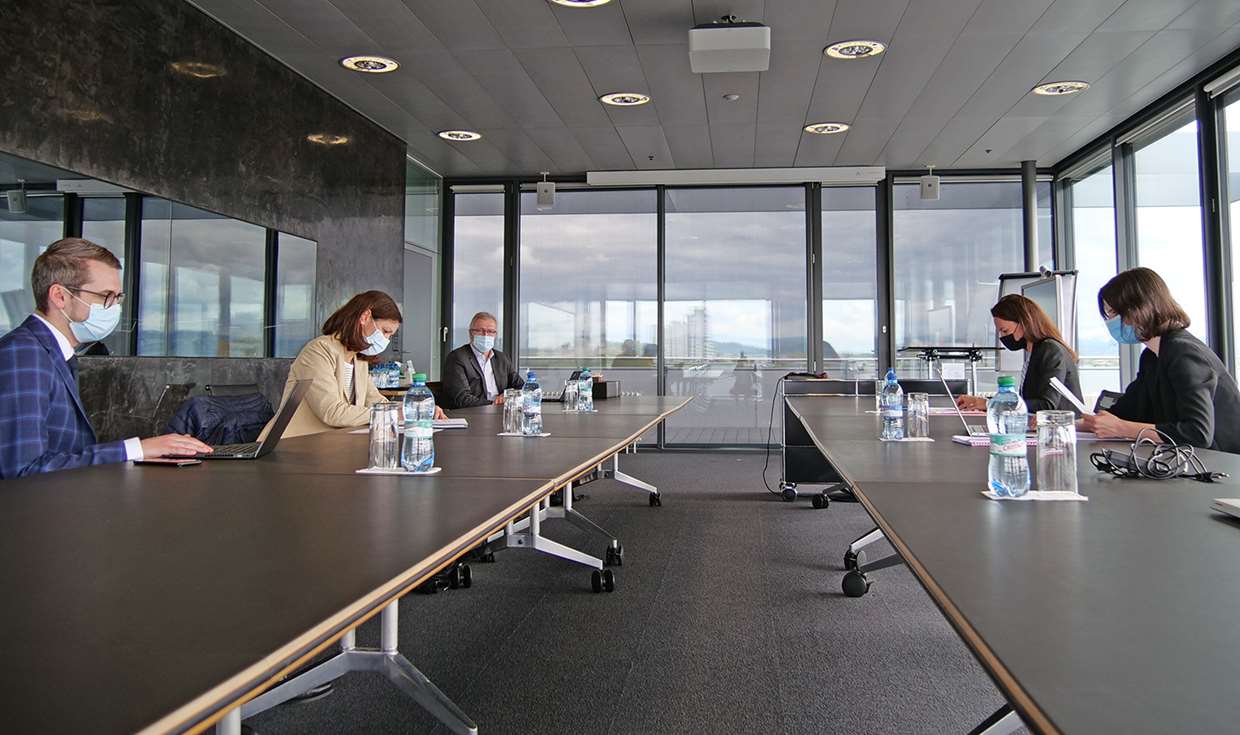 Another Annual General Meeting without shareholders

Given the current corona situation, the fourth Annual General Meeting of Galenica Ltd. was held on 12 May 2021 again without the physical attendance of shareholders. Shareholders could exercise their rights in advance, either in writing or electronically, and they used these options to approve all but one of the proposals of the Board of Directors with a vast majority of votes cast.
Increased guidance for 2021

Due to the strong growth and the good results of the first half year, we revise our sales and EBIT guidance for the 2021 financial year: Provided that the increasing mobility of the population will not be restricted again by tighter official measures, we now expect a sales growth of between 5% and 8% (previously: 3% to 5%) and an increase of the adjusted1 operating result (EBIT, excluding the effects of IFRS 16 and IAS 19) of between 10% and 14% (previously: 5% to 8%). We thereby expect that colds and seasonal flus will remain at a relatively low level in the coming autumn and winter.
1) Excluding the effects of IAS 19 and IFRS 16. See section Alternative performance measures.
Outlook
We will continue unabatedly to pursue the various activities featured in our strategic programmes and projects in the second half of 2021, including the continued expansion of products and services via all sales channels. In parallel, we will further develop our logistics and digital offerings and achieve further efficiency gains throughout the Galenica Group, which will also benefit our customers and partners. In concrete terms, our objectives in the coming months are as follows:
Boosting and expanding pharmacy channels: Boosting and expanding online and offline channels is one of the objectives of the Omni-Channel strategic programme. During the first half of the year 2021, three new pharmacies were added (net +1) to our network and, as of July 2021, Apodoc Hardbrücke Ltd. in Zurich has also formed part of the Galenica pharmacy network. Apodoc is considered a pioneer in integrated patient care and has its own medical practice on its premises.
To further improve the quality of our consultations and services, we have also invested in physical points of sale. From the second half of 2021, the appearance of the Sun Store pharmacies will be gradually updated with a new concept.
Amavita's pilot project with the online-based dermatologists' network onlinedoctor.ch was a success and will be rolled out in around 110 Amavita pharmacies throughout Switzerland in the second half of the year. This will enable Amavita to offer customers an even better, easily accessible service for dermatological ailments.
«New products and services are also making our offering for professionals even more attractive.»
Boosting services for Professionals: With the acquisition of the range of pharmaceutical products of Dr. Wild & Co. Ltd., Verfora will establish a competent physician field service, which will further strengthen our offer for Professionals (B2B) in the course of the second half of the year.
In addition, Spagyros Ltd. will be integrated into the Galenica Group in the third quarter of 2021. Thanks to this expansion step, we will not only be able to meet the growing demand for phytotherapeutic and complementary medical drugs with our own products in the future, but also strengthen pharmacies and drugstores by adding a range of products that require intensive consultation. At the same time, this acquisition further strengthens Verfora's leading position in the Swiss Consumer Healthcare (CHC) market.
Expansion of the care home and home-care market: A further step in our expansion is the acquisition of Lifestage Solutions Ltd., a concrete initiative from the "Professionals" (B2B) and "Care" (B2C) strategic programmes, which will enable us to position Galenica even more strongly in the growth markets of care homes and home care. Lifestage Solutions develops and operates a fully integrated digital trading platform for home-care organisations and care homes, which simplifies everyday processes for its customers through digitalisation and state-of-the-art technology, making it an excellent addition to our range of services for home-care organisations and homes.
Thanks to our employees, customers, partners and shareholders
We would like to express our gratitude to our employees for their enormous dedication over the past weeks and months and would also like to thank our customers for their loyalty, our business partners for their continued close collaboration and our shareholders for their trust.
Berne, 3 August 2021

Daniela Bosshardt
Chairwomen of the Board of Directors