Management report - "Logistics & IT" segment
"Logistics & IT" segment
Management report
The "Logistics & IT" segment comprises the two sectors "Wholesale" and "Logistics & IT Services". They operate and develop the logistics and IT platforms of the Galenica Group and offer services to all healthcare providers such as pharmacies, drugstores, physicians, hospitals and care homes.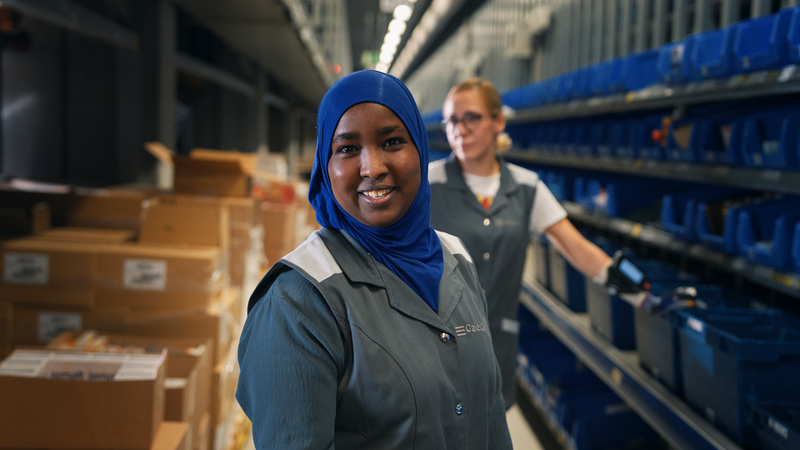 These activities focus on optimising and further developing the range of logistics and services as well as innovative solutions to promote digitalisation in the healthcare market.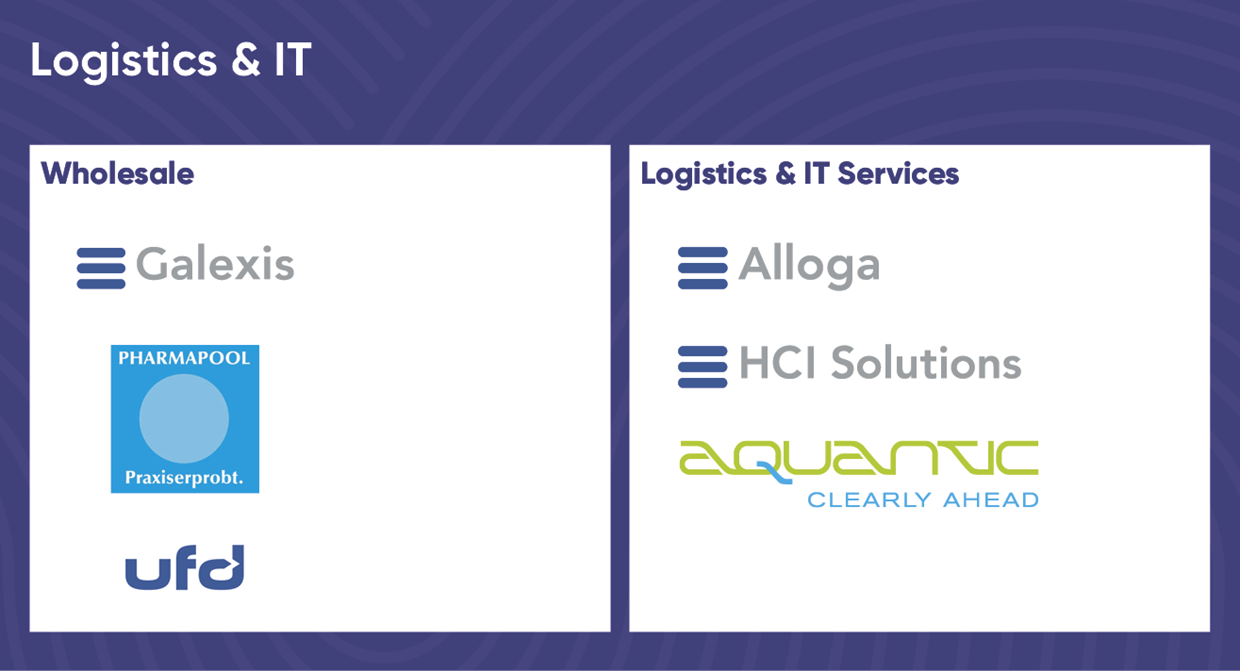 "Logistics & IT" segment development
Net sales development
The "Logistics & IT" segment generated net sales of CHF 1,518.5 million (+5.8%) in the first half of 2023. Of this, CHF 1,457.3 million (+5.6%) was attributable to the "Wholesale" sector and CHF 70.4 million (+10.4%) to the "Logistics & IT Services" sector. "Logistics & IT" thus performed more or less in line with the overall market, which recorded year-on-year growth of 6.0% (IQVIA, Pharmaceutical Market Switzerland, first half of 2023).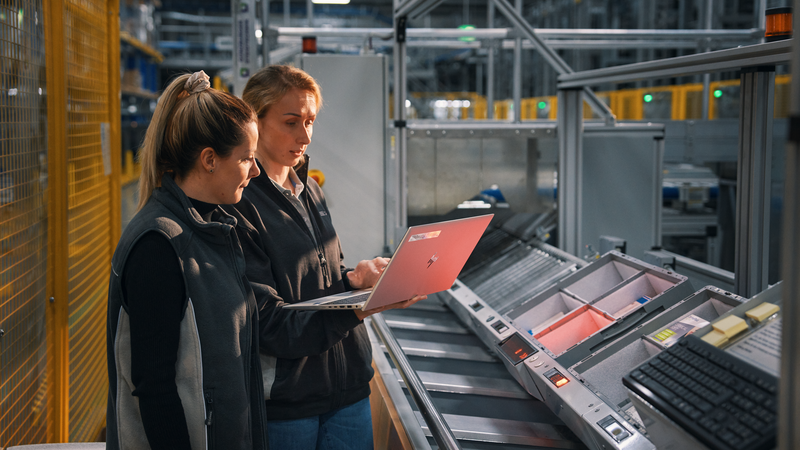 "Wholesale" sector
Net sales development
Sales in the "Wholesale" sector increased by +5.6% to CHF 1,457.3 million and benefitted from the strong growth of the overall market. Further market shares were also gained in the wholesale business with third-party pharmacies. Adjusted for the exceptional sales of COVID-19 self-tests in the same period last year, "Wholesale" growth amounted 6.6%.
Government-ordered price reductions also continued to have a negative impact on sales development, amounting to -1.9% in the reporting period. Excluding this effect, net sales in the sector would have risen by 7.5%.
By way of comparison, the physician market grew by 8.1% in the first half of 2023, while the pharmacy market grew by 6.2%. The hospital market also grew by 3.8%. (IQVIA, Pharmaceutical Market Switzerland, first half of 2023).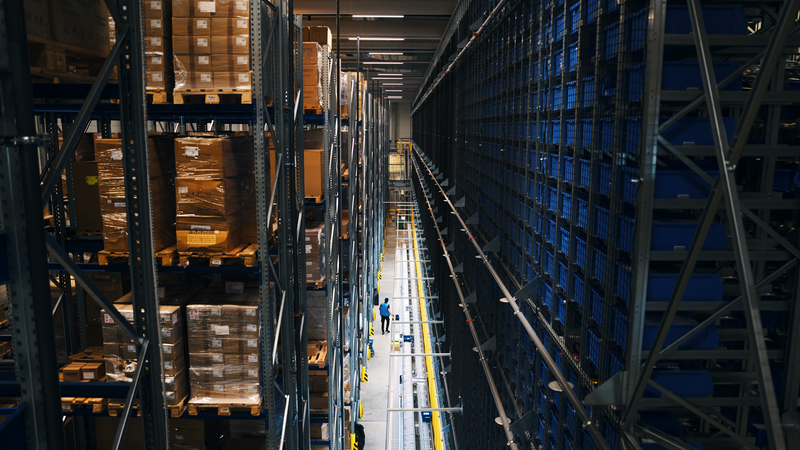 Two partners committed to ensuring security of supply
In the first half of 2023, the focus was on an important measure designed to improve security of supply in the wholesale sector: Galexis launched the "Safety Stock" initiative in partnership with Sandoz.
Galexis increased stocks of Sandoz generics, particularly those used to treat chronic diseases. The stockpiles at the distribution centres in Niederbipp and Lausanne-Ecublens are helping to ease short- and medium-term supply bottlenecks and minimise the risk of interruptions in treatment. The involvement of other partners in the initiative is being considered.
Introduction of new ERP system proceeding according to plan
The introduction of the new ERP (Enterprise Resource Planning) system at Galexis is progressing according to plan, the test phase will be completed in autumn and Lausanne-Ecublens will be the first location to complete the transition to the new SAP version in early 2024.
Extraordinary value adjustments on customer receivables
Adjusted1 EBIT in the 2023 half-year financial statements is impacted by extraordinary allowances on receivables from customers of CHF 6.0 million, especially in the wholesale business with physicians.
As part of its growth strategy in the physician customer segment, Galenica has supported the establishment and further development of various medical centres in recent years. In doing so, Galenica contributed to maintaining nationwide primary medical care throughout Switzerland. Particularly due to an acute shortage of physicians and medical professionals, some of these medical centres have not developed as expected and are struggling with financial constraints. As a result, Galenica had to write down various receivables.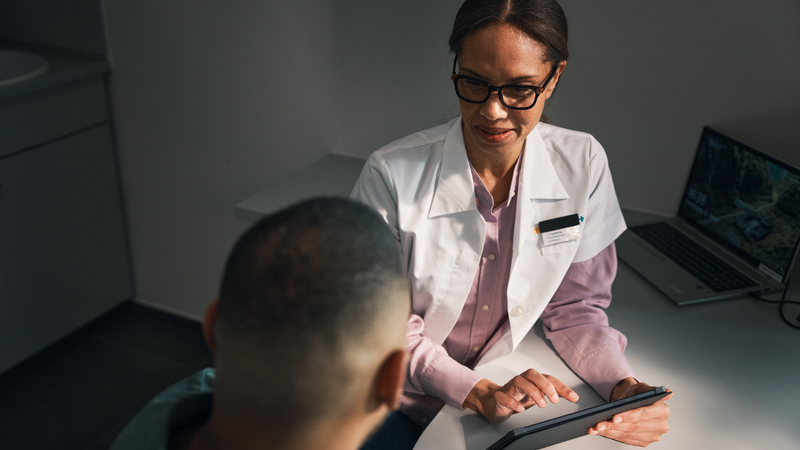 "Logistics & IT Services" sector
Net sales development
With net sales of CHF 70.4 million, the "Logistics & IT Services" sector achieved strong growth of 10.4% in the first half of 2023, with Alloga's pre-wholesale business and the internal charging of IT services driving growth.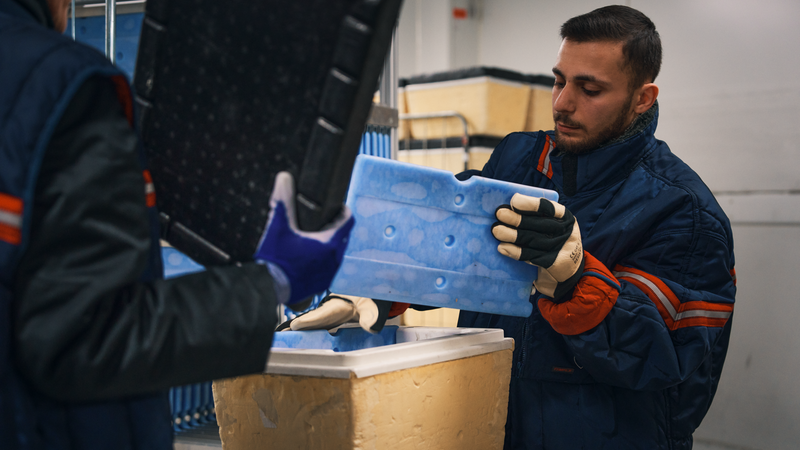 Alloga right on track
Pre-wholesale specialist Alloga can look back on a first half of the year that exceeded expectations. In addition to its robust basic business, the company's good results can be attributed to a strong flu and hay fever season. The continuation of the ERP implementation at Alloga was satisfactory: by the end of the year, almost all partners will have completed the corresponding migration. In terms of construction, the prerequisites for the expansion of deep-freeze logistics have now been put in place.
Large online mail order companies use HCI Solutions services
The data and digital services offered by HCI Solutions such as explanatory consumer texts, 360-degree product images and, in particular, important added-value data that is essential for the online mail order business, are of great benefit to online mail order companies. New contracts were concluded with mail order companies in the first half of 2023. But there is increasing demand for digital services and data in other segments, too, such as providers of mobile apps for patients.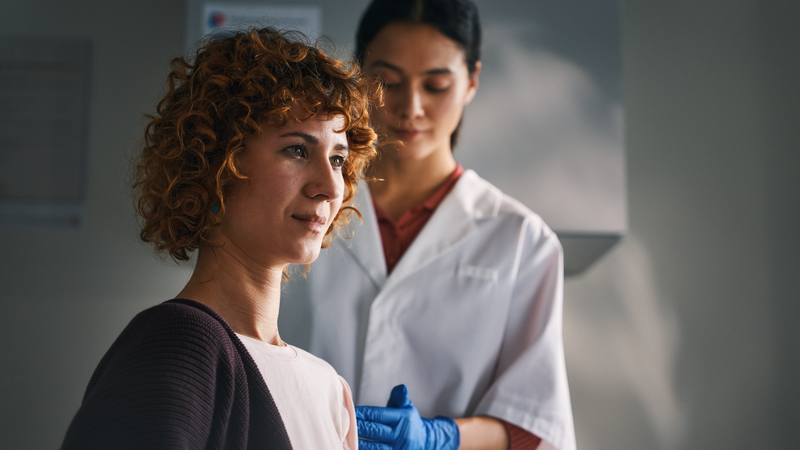 HCI Solutions launches the digital vaccination booklet
With Documedis Vaccination®, HCI is launching the product range for vaccination in practices and pharmacies from July 2023, consisting of powerful software products and services: ranging from vaccination documentation and analysis to the creation of a clear vaccination plan complete with a QR code. Documedis® Vaccination enables healthcare professionals to provide their customers with comprehensive advice and an ideal way to manage recurring vaccination appointments. HCI Solutions continued to work intensively on electronic prescriptions in the first half of 2023. This is a promising project that requires a great deal of cooperation and coordination with associations and other partners. It is a comprehensive package designed to promote patient safety in the area of medication.
COMCO ruling from 2017 impacts EBIT
HCI Solutions first lodged an appeal with the Federal Administrative Court against a COMCO ruling from 2017 and then with the Federal Supreme Court against the ruling of the Federal Administrative Court in January 2022. Although the case is still pending and therefore not yet legally binding, COMCO obliged HCI Solutions to pay the CHF 3.8 million penalty in June 2023. Galenica remains confident of winning the case before the Federal Supreme Court. According to IFRS, the invoiced amount must still be recognised as an expense.