Foreword
A unique network with strong partners
Dear Shareholders, Ladies and Gentlemen,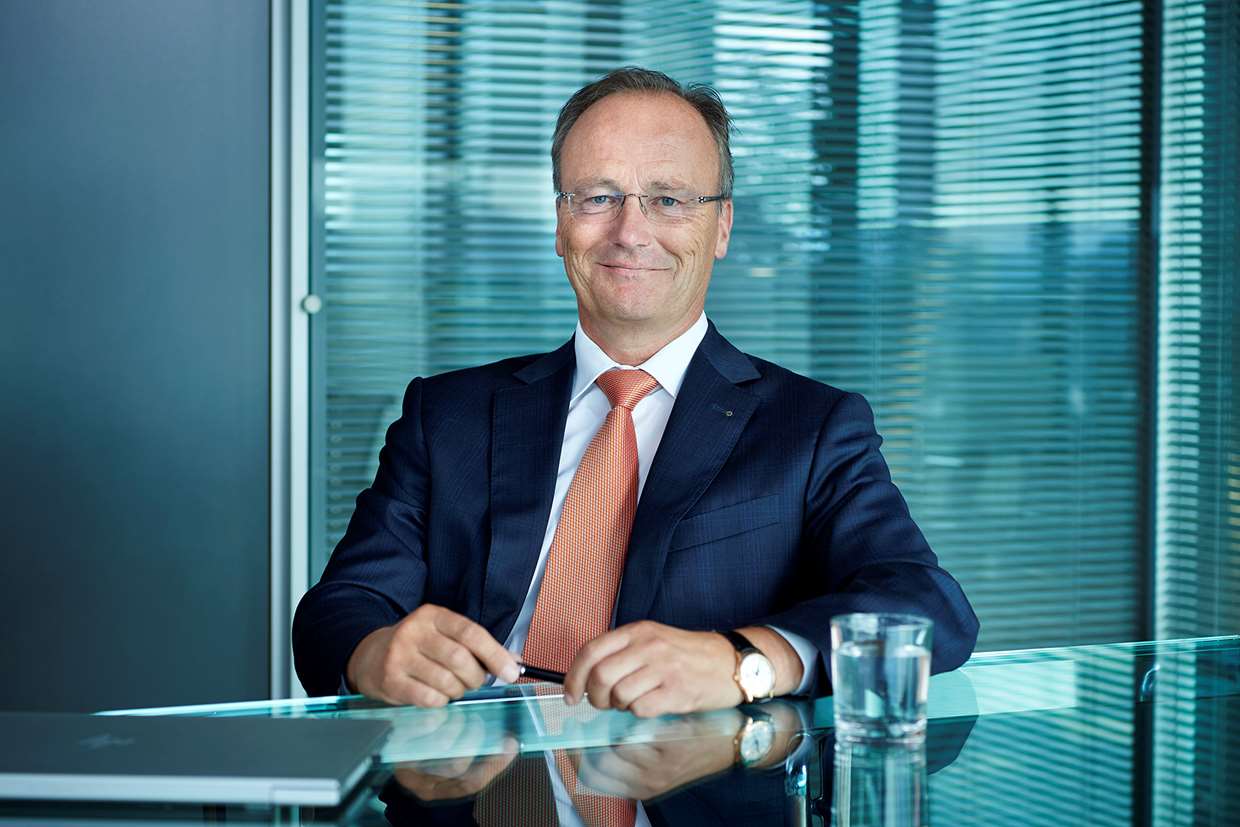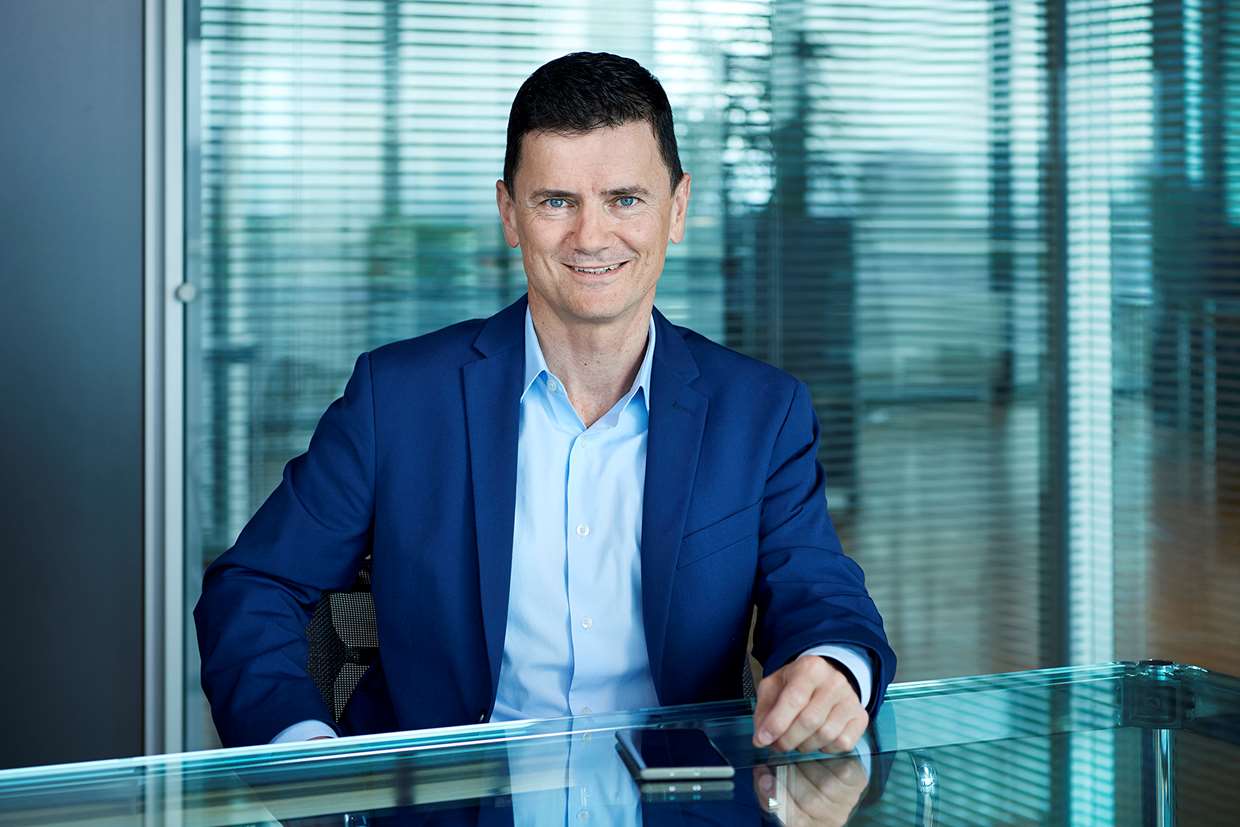 In the current challenging environment, we achieved a strong sales growth of 5.5% in the first half of the year, putting us fully on track. Unfortunately, a number of special factors have had a negative impact on our EBIT, meaning that we had to adjust our outlook for 2023 as a whole. However, we are still able to confirm our forecast for sales and dividends. The EBIT development in the first half of the year should not detract from the fact that we have continued to find success in developing various business areas further. We have prepared a detailed operational review of the first half of 2023 in the Management Report.
We are systematically and continuously implementing Galenica's transformation, and the first half of 2023 was therefore also characterised by change and further development. At the 2023 Annual General Meeting, we bid farewell to Daniela Bosshardt, our long-standing Chairwoman of the Board of Directors. She has supported Galenica for 15 years as a member of the Board of Directors and since 2019 as Chairwoman of the Board. After this long period of time, she has decided to step down from her position at Galenica. During her tenure, she played a key role in shaping Galenica and driving forward its transformation. We would like to thank Daniela Bosshardt for her tireless efforts and wish her all the best for the future.
At the beginning of the year, we embedded our network philosophy even more firmly in our strategy. The Galenica network consists of our Business Units and is based on cooperation and synergies. Our aim is to offer patients and customers even more closely interconnected and integrated solutions from a single source with our products and services and to meet their needs, both today and tomorrow, in a more seamless, efficient and, above all, personal way. The Galenica brand has also been given a new role within the Galenica network and, with it, a new look. With the new branding, we were able to create a symbol of a new era that represents the strength of the network.
"Customers benefit from a comprehensive range of services from a single source."
Switzerland's leading online pharmacy has emerged
Patient and customer needs are constantly evolving. Many patients and customers increasingly want to be able to meet their needs online. In order to provide this target group with the best possible offering, we founded a joint venture with Redcare Pharmacy (formerly Shop Apotheke Europe) in May 2023. As part of this joint venture, we have merged the business activities of Mediservice and shop-apotheke.ch, creating the basis of Switzerland's leading pure online pharmacy.
With Redcare Pharmacy, we have teamed up with a strong international partner, enabling us to build up a comprehensive, online-only offer, independent of the bricks-and-mortar pharmacies. Through the strategic Omni-channel programme, we aim to offer our patients and customers the best experience across all channels, anytime and anywhere. Online and offline. With our bricks-and-mortar pharmacy formats and their online shops, as well as the new pure online pharmacy, we offer a range of products and services capable of meeting the most diverse patient and customer needs, from personal advice to online ordering.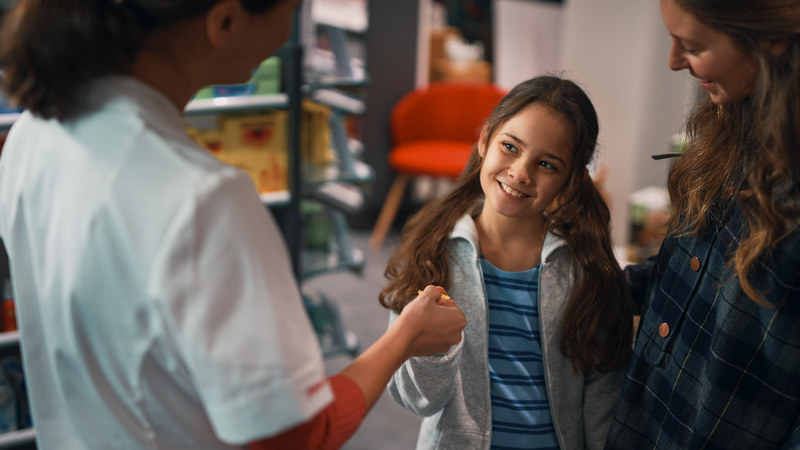 The pharmacy becomes more firmly established as a point of contact for health issues
At the same time, we firmly believe that personal health advice will be of even greater importance in the future. Accordingly, we are continuously expanding our advisory services in pharmacies. Our pharmacies are increasingly becoming the point of contact for health-related concerns. Compared to the first half of 2022, we were once again able to increase the number of advisory and service consultations in pharmacies by around 34% to 70,200. In addition, our offerings in pharmacies are also constantly developing and being supplemented by new ones, such as new indications for vaccinations.
The increasingly strong role played by pharmacies in the healthcare system is also reflected in the fact that more and more health insurers are covering pharmacy services as part of their supplementary models, and thus creating incentives for patients to use this advice for simple health issues. This is a key means of curbing rising healthcare costs and relieving the burden on emergency departments and on physicians.
Our task is to make the important triage function the pharmacy plays within healthcare even more efficient and to make patients and customers more aware that the pharmacy is the most cost-effective and low-threshold point of contact for many health issues.
New products for broader customer needs
In addition to our services and advice, we are also constantly developing our product portfolio. Our aim is to meet as many of the increasing and changing patient and customer needs as possible. We are therefore supplementing our portfolio with new products in order to be able to offer indications and therapies not yet covered by us. The acquisition of Padma Ltd. at the beginning of the year perfectly complements our product range in the area of complementary medicine.
"Digitally supported treatment programmes for people with chronic diseases thanks to the 'Benecura public' offer."
Digital platforms connect patients and service providers
As the largest network in the Swiss healthcare sector, we see it as our duty to play an active role in shaping it, improving it and increasing its efficiency. The digitalisation of healthcare enables us to connect service providers more closely with one another. This avoids duplication and increases patient benefits by creating a more consistent process for patients. The most recent example of this is our investment in AD Swiss – the e-health provider for FMH (Swiss Medical Association), Ärztekasse and HIN (standard for secure communication for health professionals).
With "Benecura public", AD Swiss is able to offer digitally supported treatment programmes for people with chronic diseases. The app gives patients and service providers access to first-rate support during treatment. In this way, Galenica and its network partners are contributing to improving patients' quality of life, making them active participants in their own care process and improving the options available to service providers.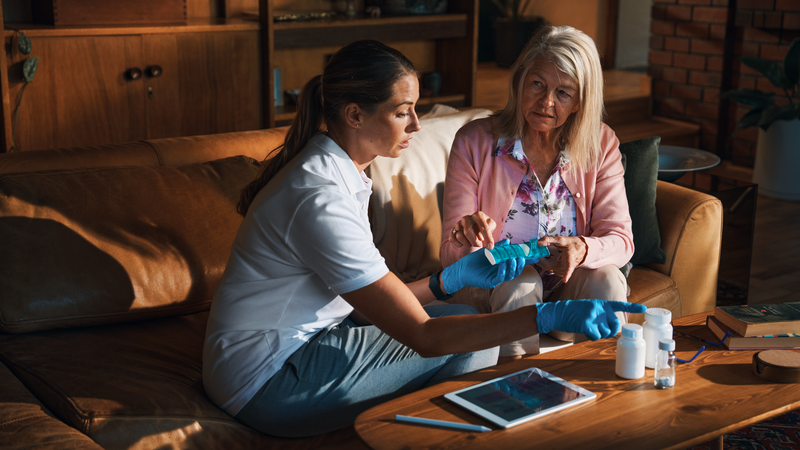 One point of contact simplifies access to home care services
The constant evolution of customer needs is particularly visible in the area of home care. As a result, we are continuing to expand our offerings in this area. For economic reasons alone, in the coming years our healthcare system will have to ensure that patients are cared for at home longer or can return home more quickly after a hospital stay. This reduces healthcare costs and improves quality of life.
In order to simplify access to our home care services for patients and make better use of the synergies within our network, we set up the Galenica Home Care Coordination Service as a pilot project in the first half of 2023. The coordination service helps patients organise and coordinate treatment and, if necessary, also provide services offered by Bichsel, the specialist in artificial nutrition and intravenous antibiotics and pain therapies. An example of how our network philosophy is put into practice.
Key milestones in our sustainability goals
In the first half of the year, we met further milestones on our journey towards achieving our sustainability goals. We made further progress in our goal to further improve patient safety, increasing the number of CDS (Clinical Decision Support) checks performed from 57 million in the first half of 2022 to an impressive 134 million in the first half of 2023, an increase of almost 136%.
We as Galenica Group comply with the legal requirements for equal pay. In the first half of 2023, we also had the salary models of ten of our Business Units with over 100 employees audited by the University of St. Gallen (HSG). The result: Eight of the ten Business Units examined were awarded the "We pay fair" label, which means that equal work at Galenica is rewarded with equal pay. The awarding of the label is subject to stricter criteria than those stipulated by law. This is an important sign in our goal to increase equal opportunities. Our goal is now to develop the salary models of the two Business Units that have not yet been awarded the label so that they too meet the strict requirements of the HSG and are also awarded the label.
Our sustainable vision
The health, safety and well-being of our patients and customers are at the heart of our business activities. As Switzerland's leading healthcare network, we have an important part to play in ensuring security of supply and the provision of basic care for the people and thus contributing towards Goal 3 ("Good Health and Well-being") of the United Nations Sustainable Development Goals. This objective is central to our business activities and is the core of our customer promise to support people at every stage of life on their journey towards health and well-being.
With this in mind, we would like to thank you, our valued shareholders, for placing your trust in us. We would also like to thank our partners who share this vision, as well as our customers who entrust us with their health and well-being every day. And finally, we would like to thank our employees, without whom all of this would not be possible!
Bern, 8 August 2023

Dr Markus R. Neuhaus
Chair of the Board of Directors