Annual report 2021
of the Galenica Group
We can look back on a successful 2021 financial year. With an increase in sales of 10.2% and increased profit of 26.7%, we exceeded our forecast for 2021. With our logistics services and the offerings in pharmacies to combat COVID-19, we were able to make a key contribution to creating reliable procurement and supply chains as well as to patient safety and health.
Milestones 2021
January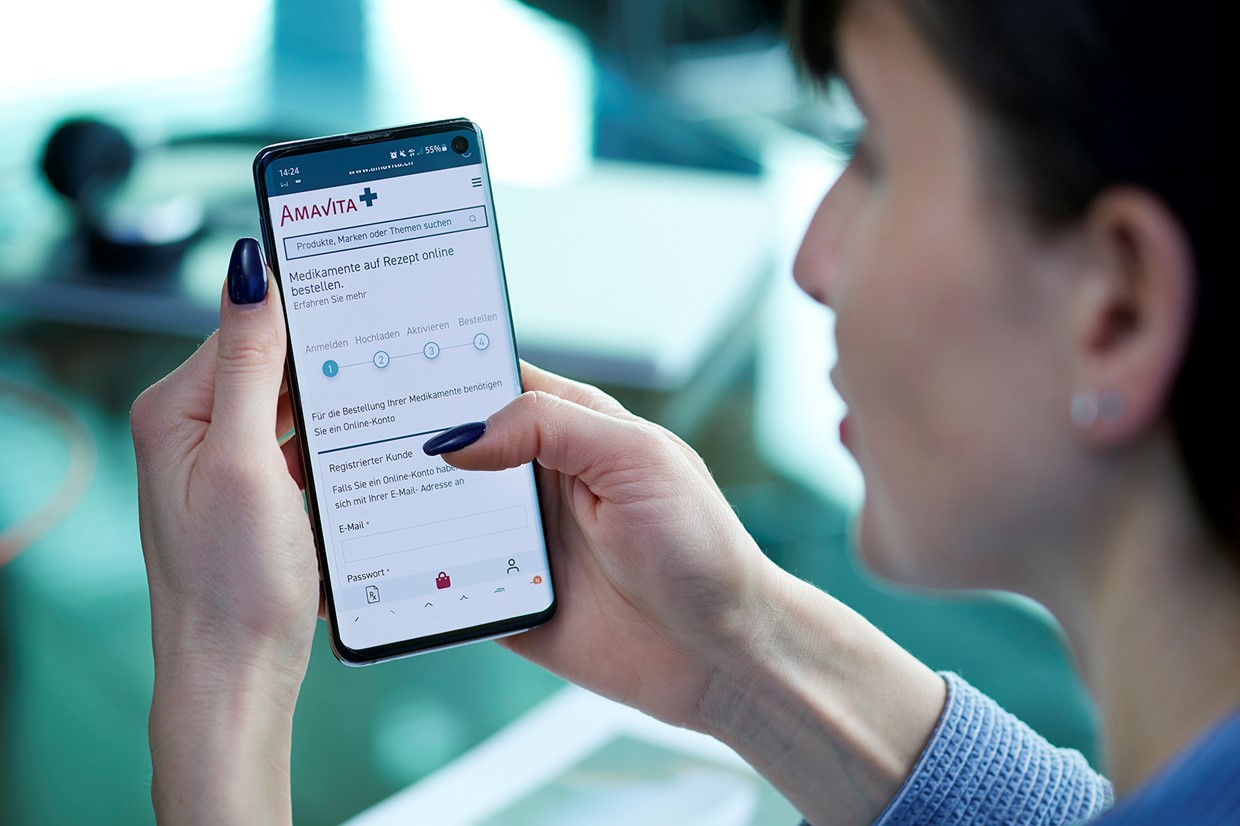 Expansion of the mail-­order pharmacy service
Amavita, Coop Vitality and now Sun Store customers can reorder medications on repeat prescriptions online. This marks a key milestone in the «Omni-Channel» strategy.
February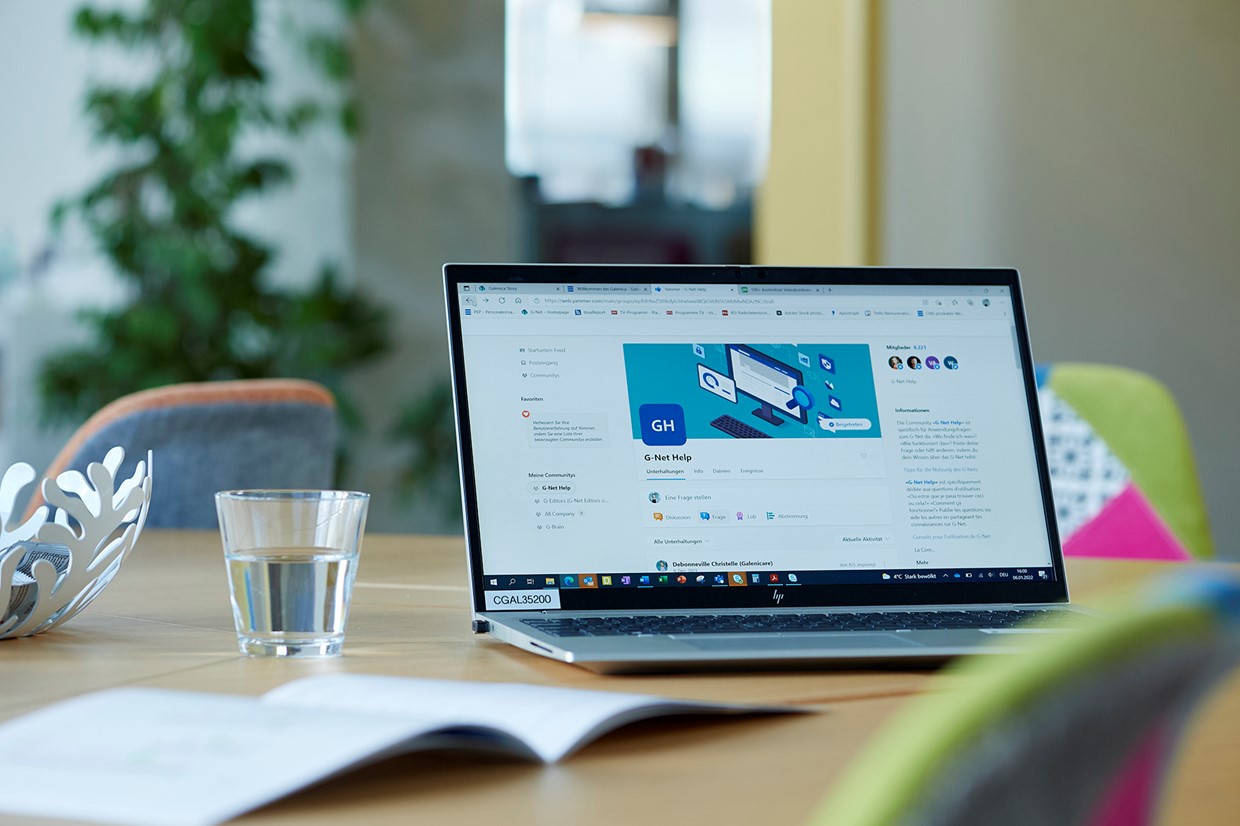 Introduction of G-Net
The Group-wide intranet, known as «G-Net», will be launched at the start of the year. Office-based and non-office-based workers will be networked with one another via the platform.
March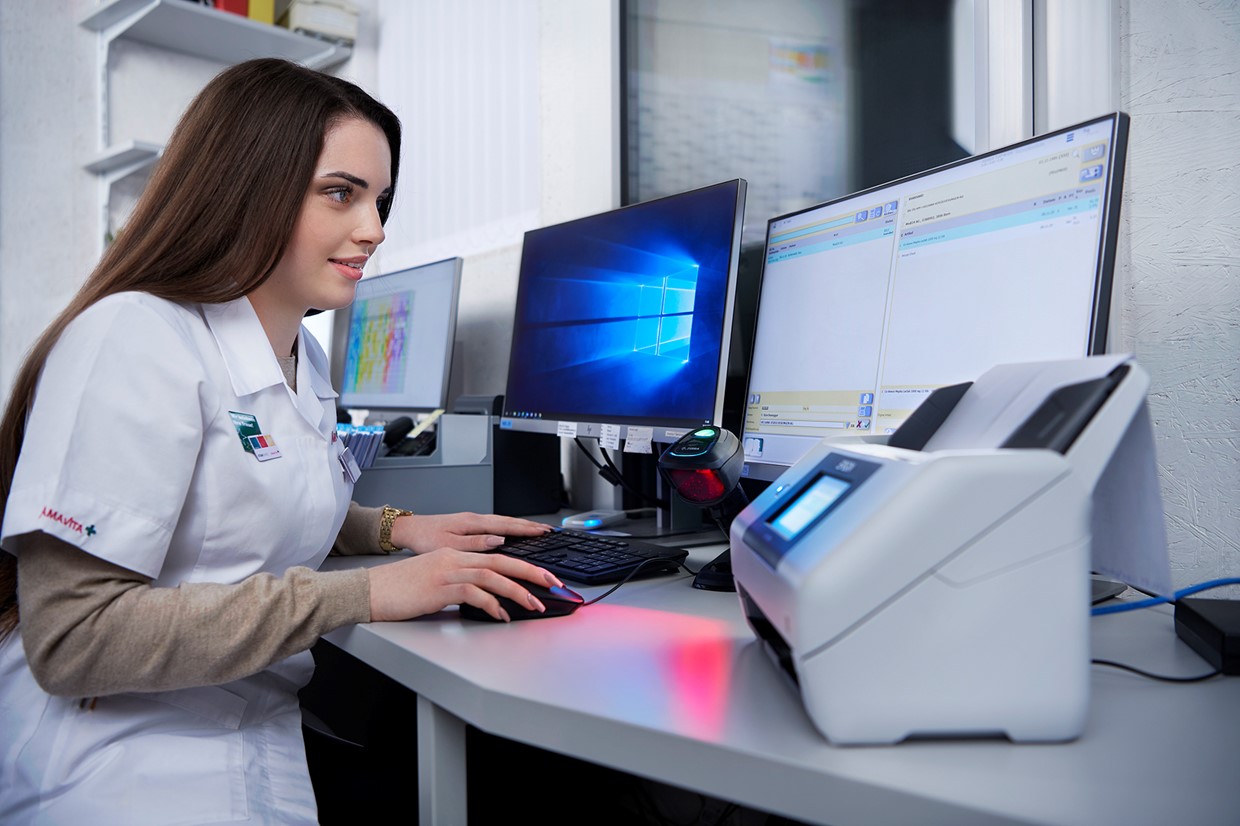 New ERP system
Galexis begins the implementation phase of rolling out the new ERP (Enterprise Resource Planning) system.
April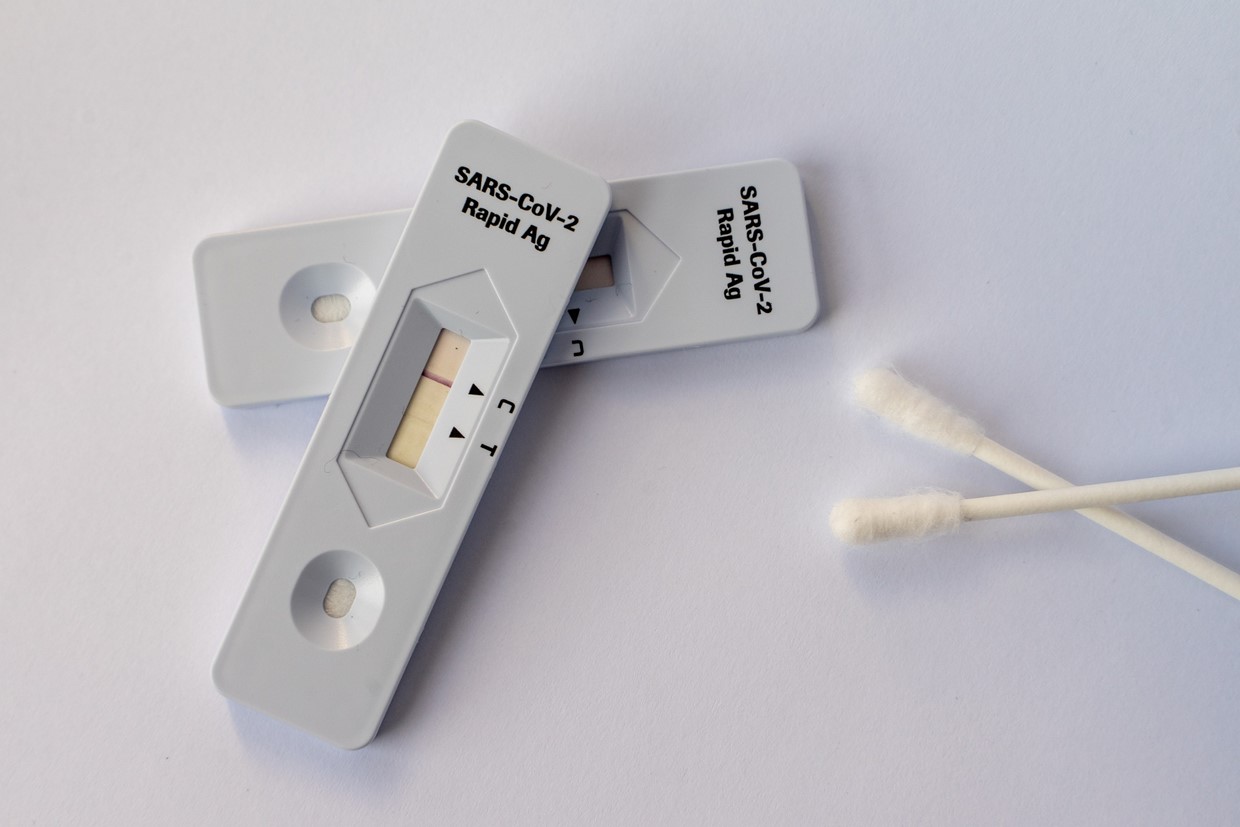 Subscriptions for self-tests
The Switzerland-wide distribution of COVID-19 self-tests has begun. Amavita and Sun Store are offering customers a subscription that allows them to obtain five COVID-19 self-tests each month.
May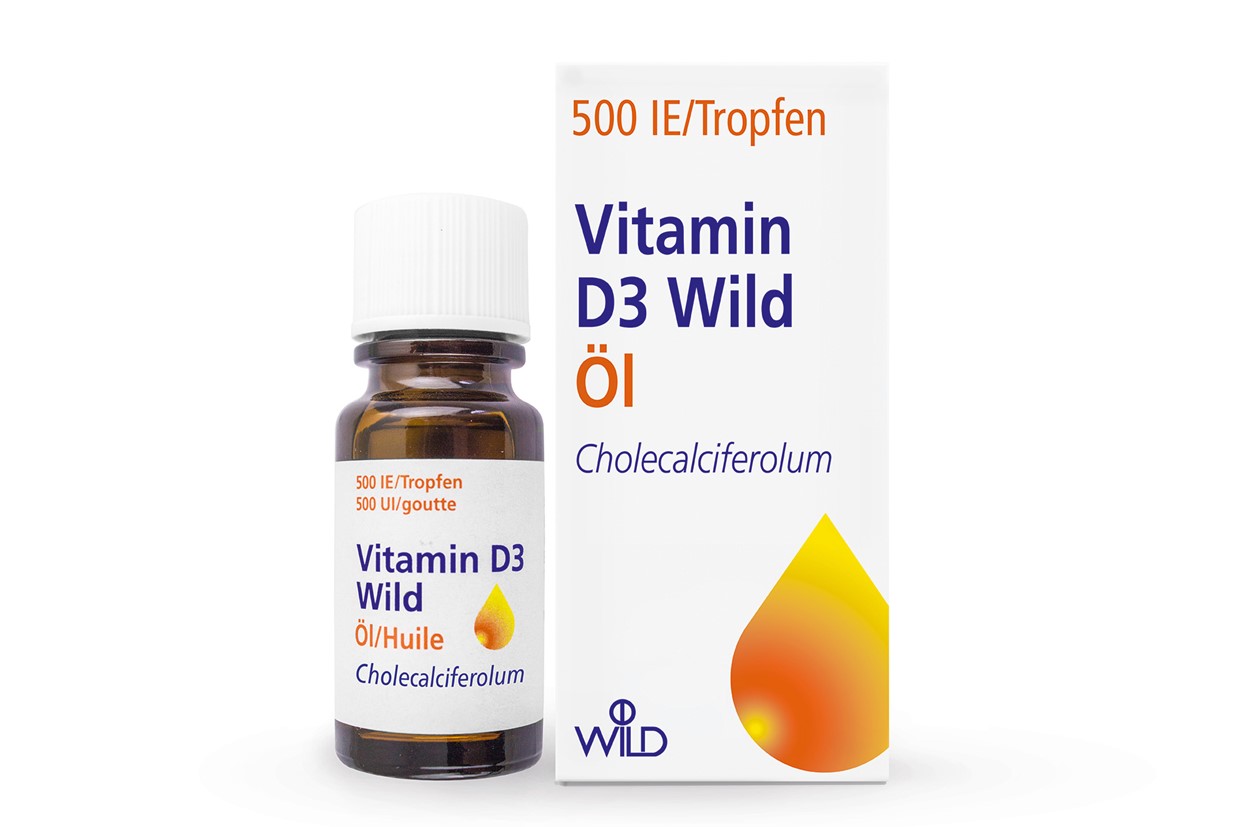 Verfora acquires Dr. Wild products
Verfora acquires the therapeutic product range from Dr. Wild & Co. Ltd., which includes well-known brands such as Vitamin D3 Wild Öl® and VI-DE 3©.
June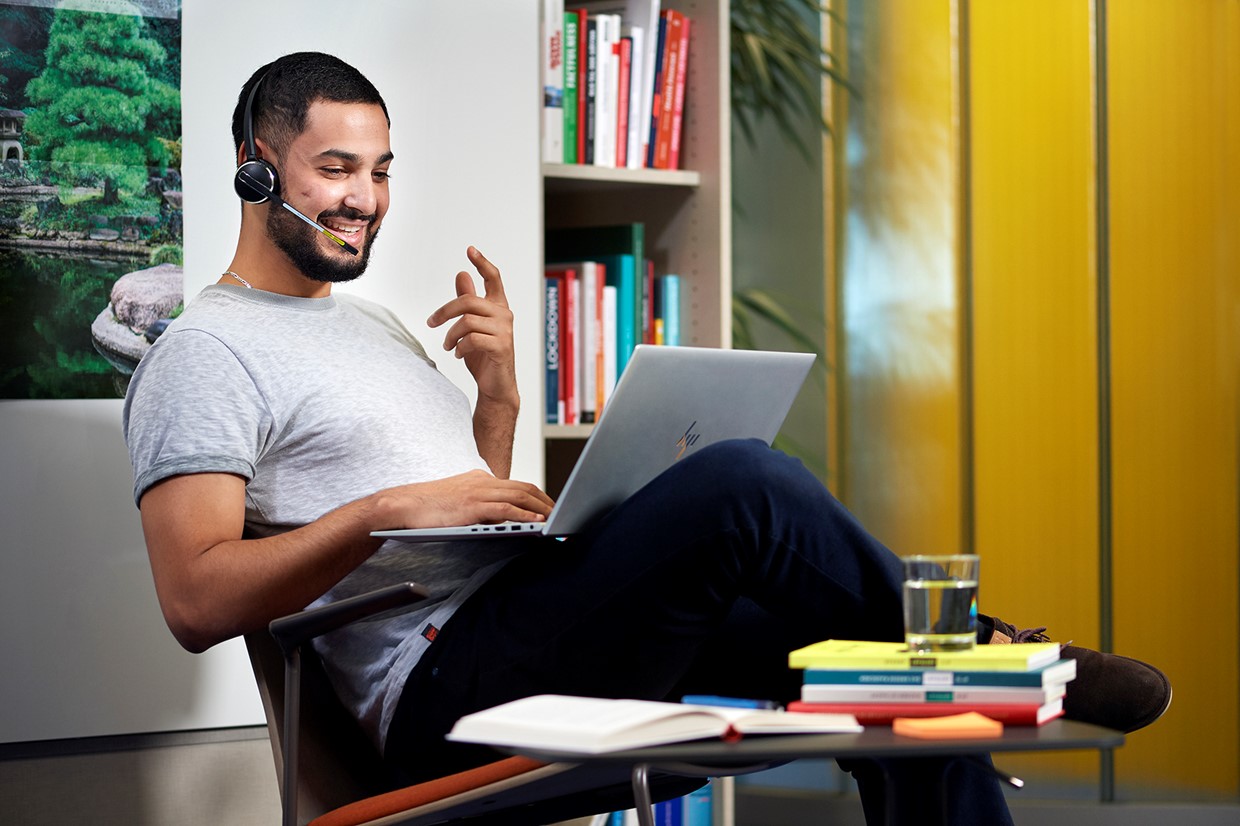 Remote working policy updated
Galenica introduces its ­updated remote working policy from the second half of the year in order to give employees the greatest possible degree of flexibility.
July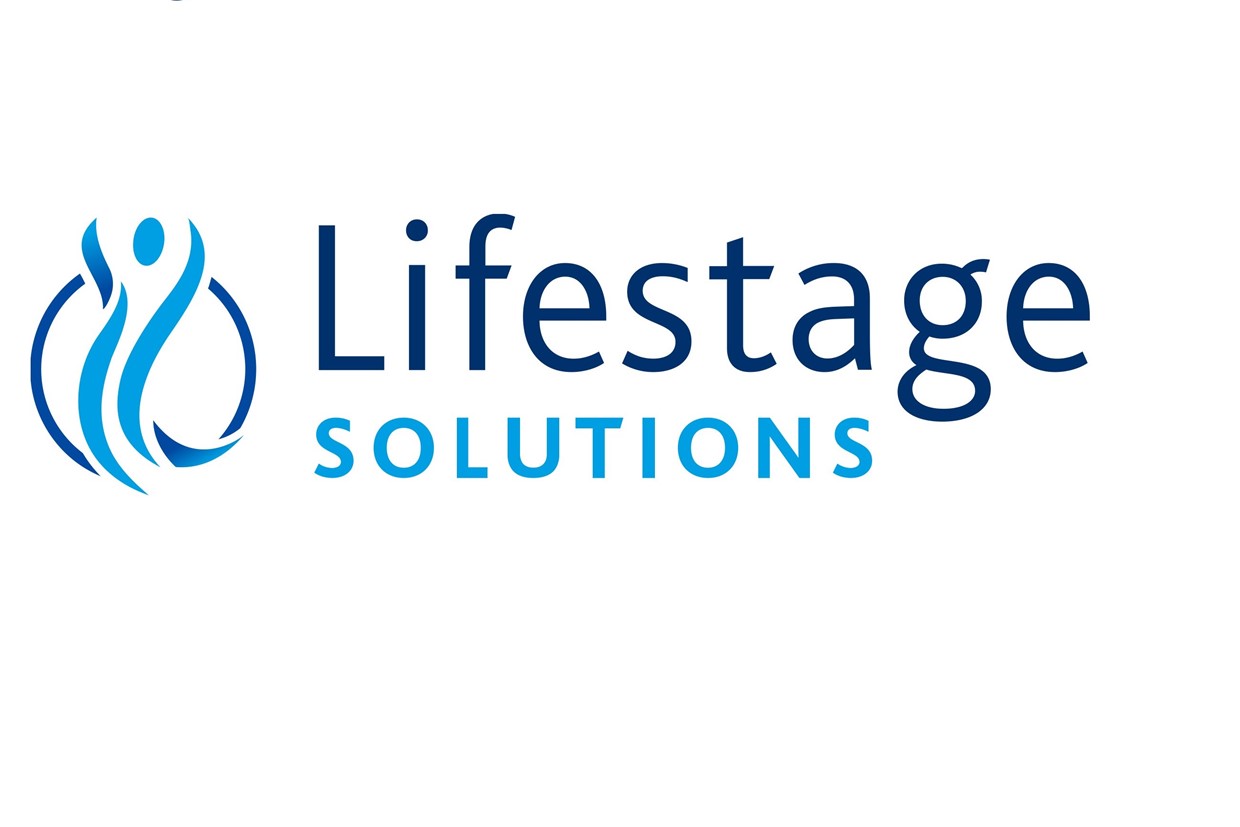 Acquisition of Lifestage Solutions Ltd.
Galenica strengthens its range of services for home care organisations and nursing homes with the acquisition of Lifestage Solutions Ltd.
August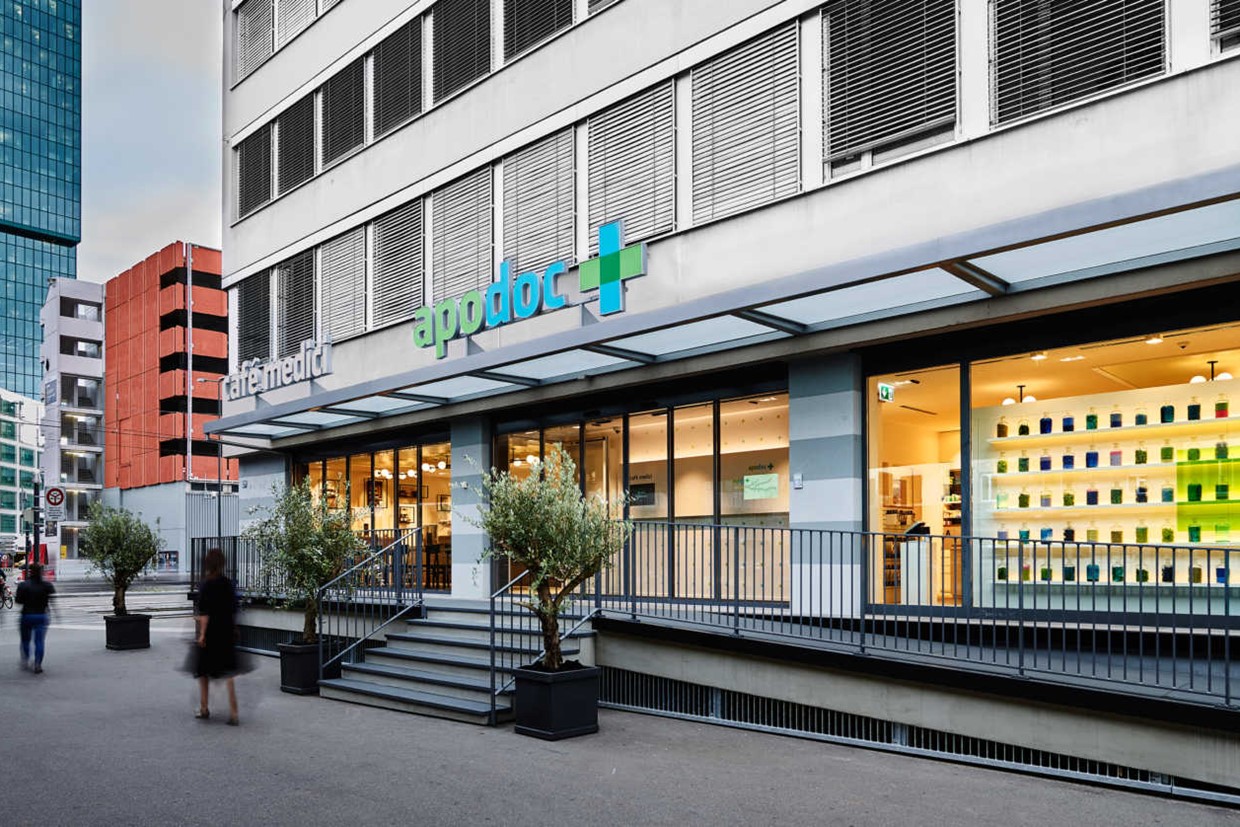 Boosting and expanding pharmacy channels
Galenica further expands its pharmacy network with the acquisition of Apodoc Hardbrücke Ltd. in Zurich, an innovative pharmacy with an integrated medical practice.
September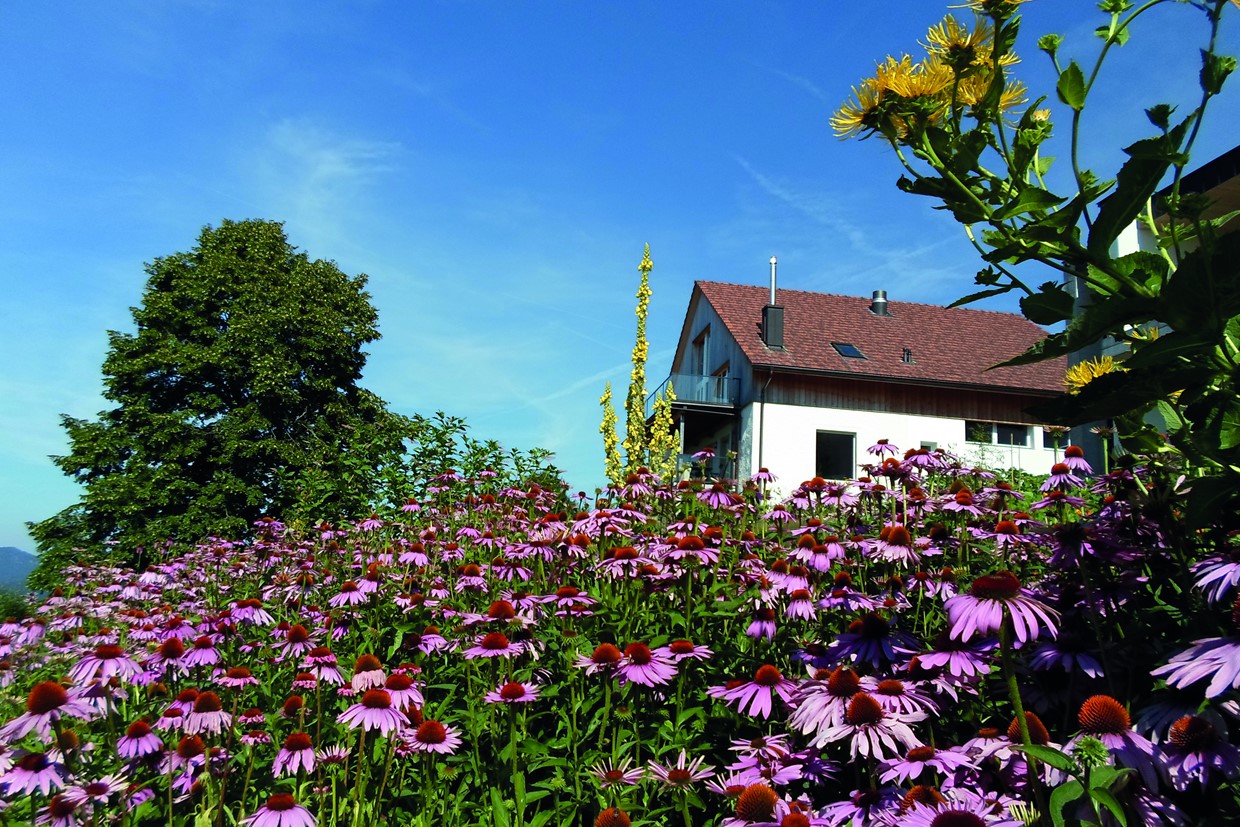 Verfora expands again
With the acquisition of Spagyros, Verfora is strengthening its offering in the interesting fields of phytotherapy, gemmotherapy, spagyric medicine and homoeopathy.
October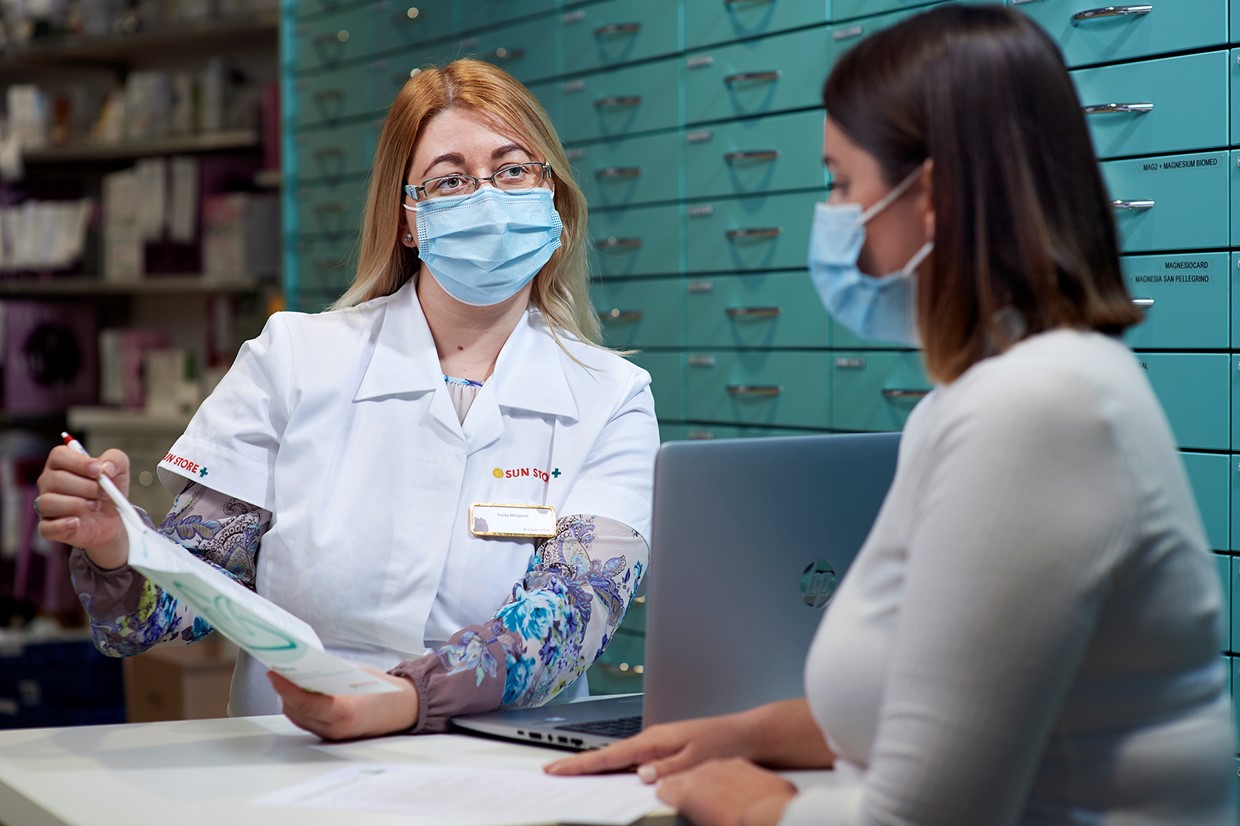 Primary Care
The range of products and services in the Primary Care segment now includes a total of 28 indications designed to provide quick, expert advice in pharmacies with the help of an algorithm.
November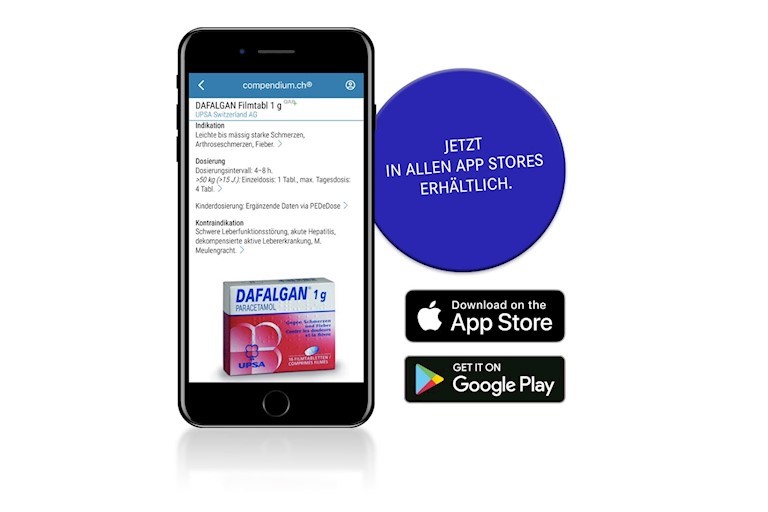 New Compendium app
The Compendium.ch app from HCI Solutions has been given a makeover. This user-friendly application is aimed not only at healthcare professionals, but also at patients looking for information about medical products.
December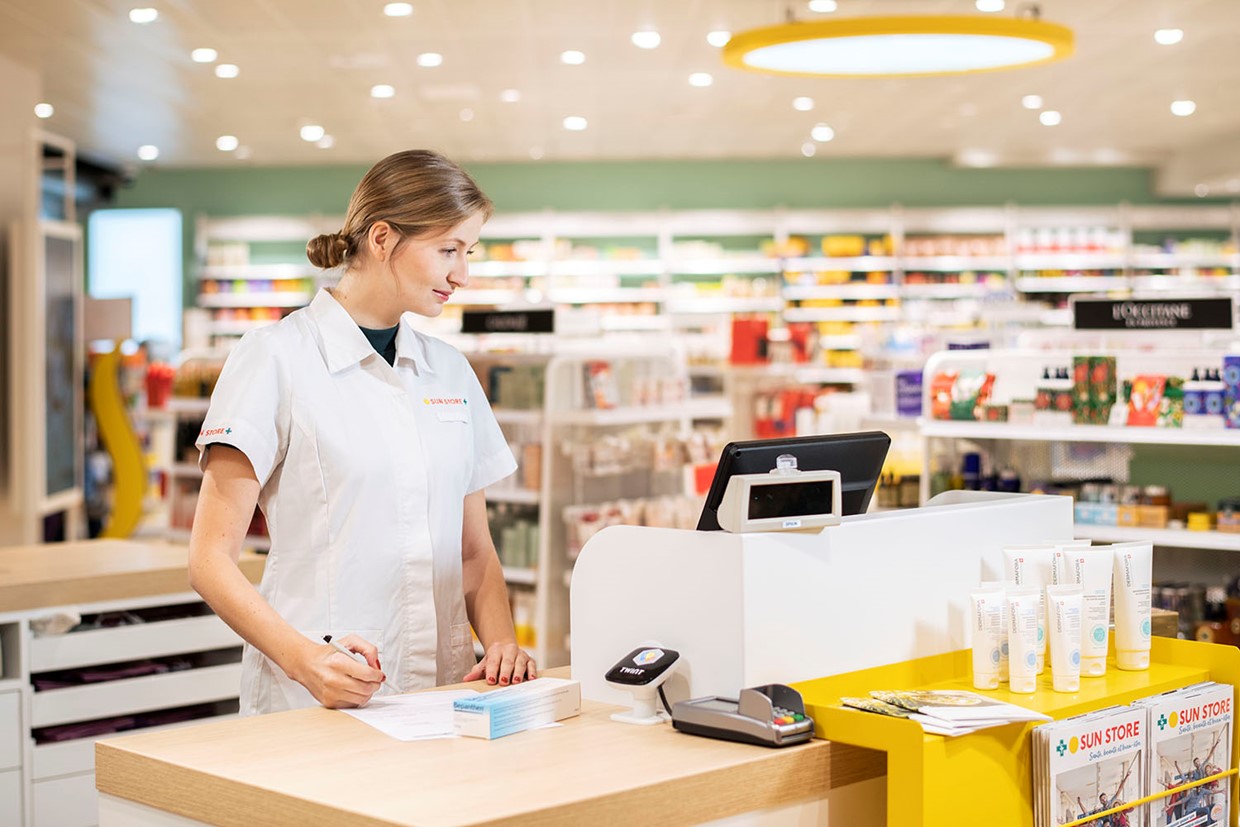 Modernisation of physical points of sale
The first ever Sun Store pharmacy, which is located in the Crissier Shopping Centre, is celebrating its reopening with a new, customer-oriented store design.
Key figures
For the first time, with its Annual report 2021, Galenica is publishing a combined annual and sustainability report based on the GRI Standard with full annual economic, social and environmental data.
Financial key figures
3,834.7
Net sales
in million CHF
213.1
EBIT adjusted1
in million CHF
2.10
Dividend
in CHF per share
Key social figures
7,239
Number of employees
as of 31.12.2021
3.7
Investment in employee development
in million CHF
99.6%
Availability of medicinal products
on average 2021
Key environmental figures
44%
Energy consumption
from renewable sources
65,439
Energy consumption
in MWh
41%
Waste is recycled
in average 2021
Management report
Galenica is going strengthened into the future
The Galenica Group can look back on an extremely successful financial year 2021: consolidated net sales increased by 10.2% to CHF 3,834.7 million and the adjusted¹ operating result (EBIT) increased by 26.4% to CHF 213.1 million.
Spotlights
Galenica is the leading fully integrated healthcare provider in Switzerland and plays a key role in the Swiss healthcare market. We want to sustainably and successfully strengthen our market position and further develop our core competences.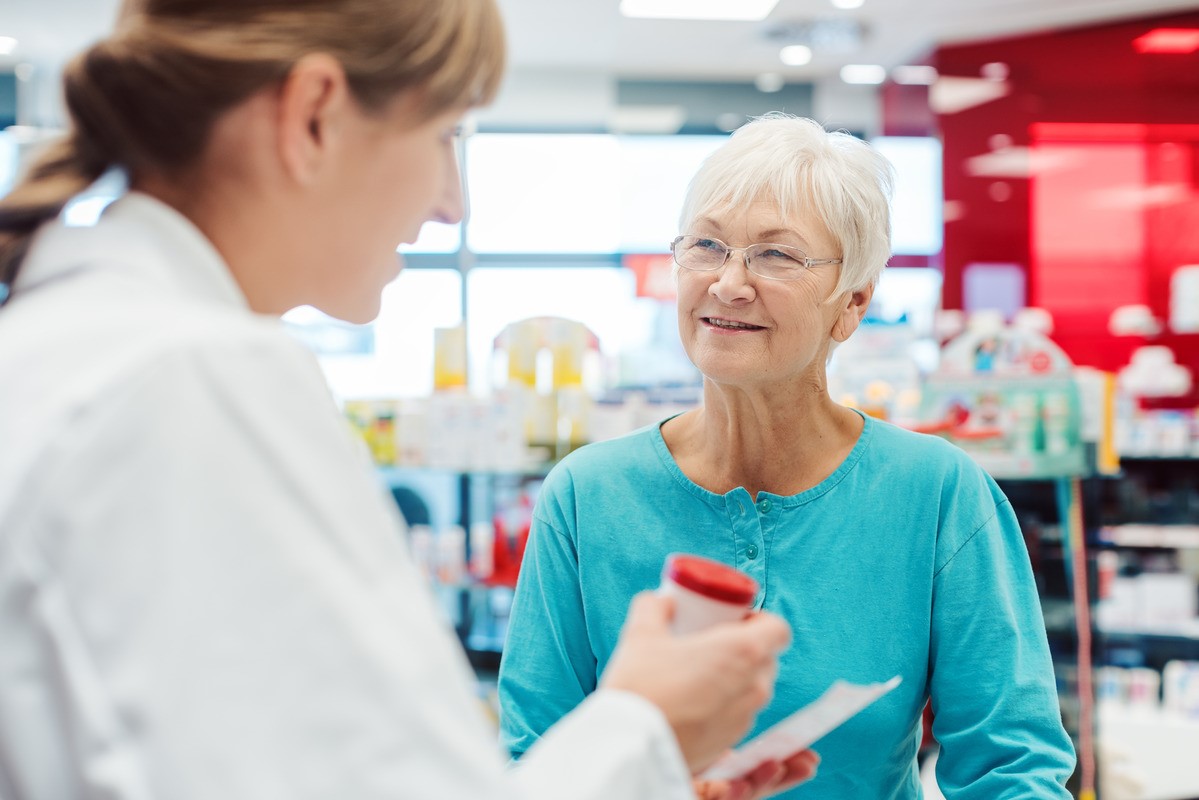 Customers
Our patients and customers are at the heart of what we do. And this is at the core of our customer promise: «We support people at every stage of life on their journey towards health and well-being.»
Customers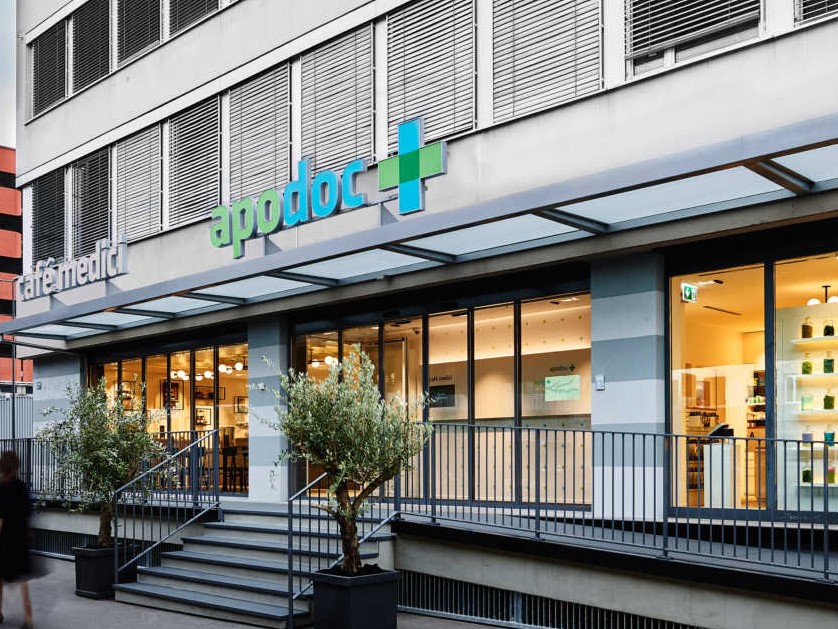 Business Development
Galenica's strategic programmes are focused on offering customers and patients the best customer experience across all channels.
Business Development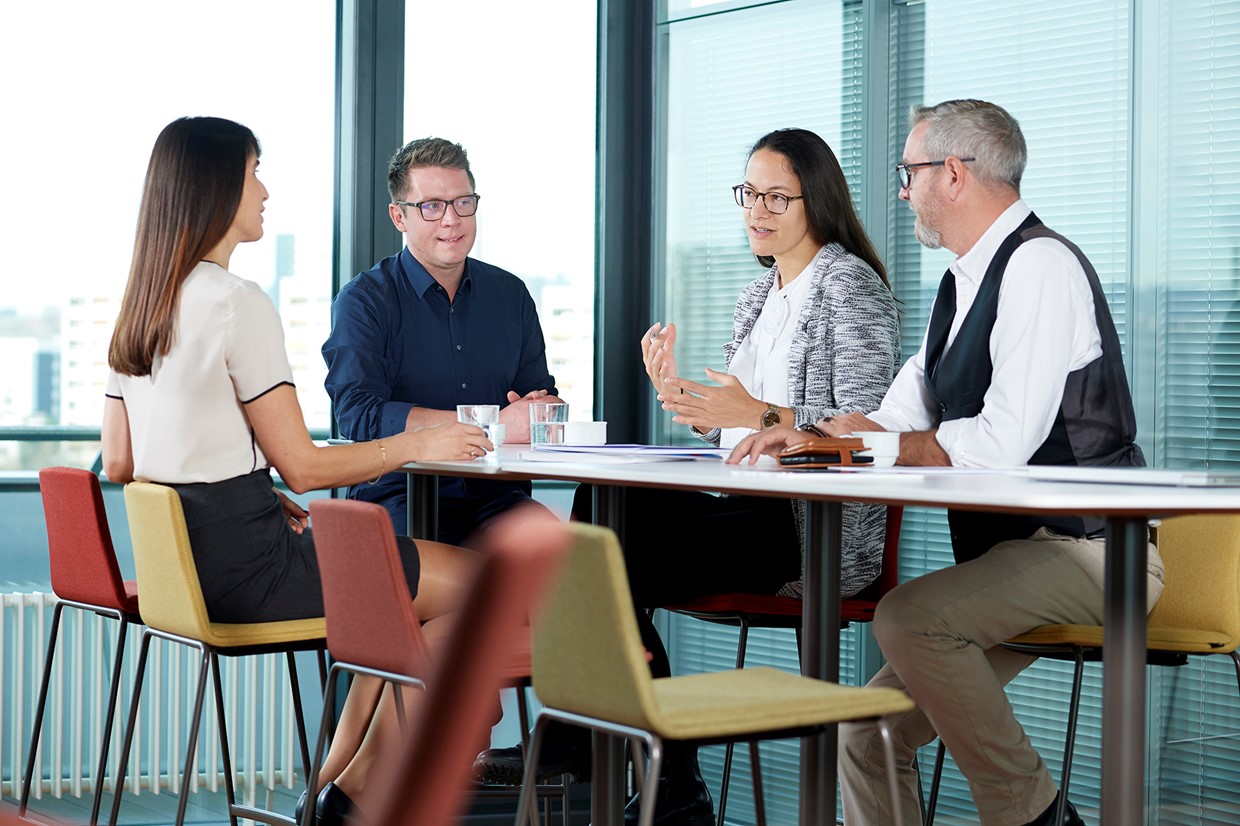 Employees
The Galenica Group supports its employees to develop their skills and realise their full potential – also with the aim of being an attractive employer and attracting and retaining valuable specialists.
Employees
Sustainability
Sustainability is an integral part of Galenica's corporate management and strategy. We are aware of our economic, social and environmental responsibility and have therefore further strengthened our commitment to sustainability.
Sustainability