Value chain
Impact along the value chain
Responsibility
The Galenica Group's business activities have an economic, social and ecological impact along the entire value chain of the healthcare market. For this reason, we constantly endeavour to strengthen the positive impact along the value chain while continuously minimising any negative effects.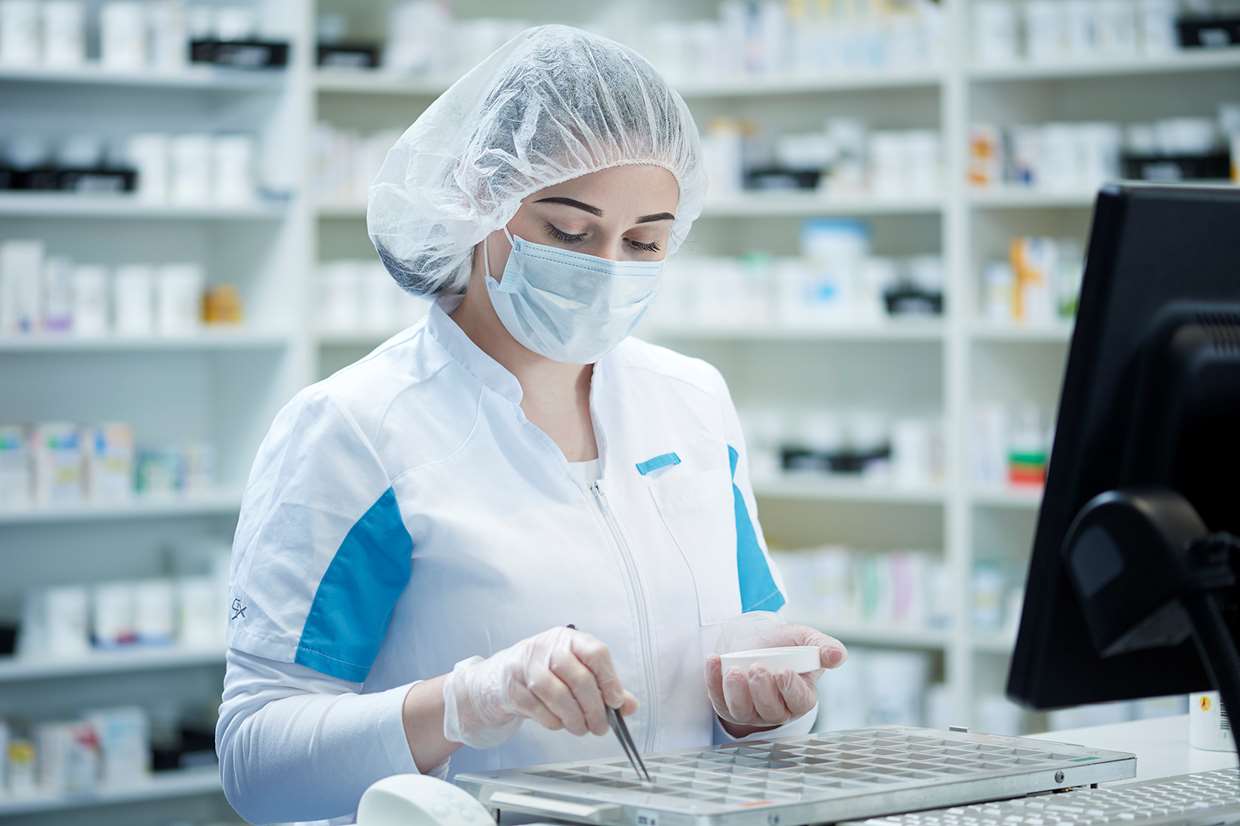 Production
The medications sold by the Galenica Group companies are mostly produced by third parties, although the Group's own pharmacies and the Bichsel Group also manufacture individual medicines and medical devices for patients. In addition, the Bichsel Group produces high-quality medications for hospitals, physicians, pharmacies and veterinary surgeons. The quality of the medications as well as patient safety and health are crucial.

The production of medicines has an impact on people and the environment. Galenica ensures that its business partners observe their social and ecological responsibilities and has therefore developed a Supplier Code of Conduct that encompasses aspects related to ethics, labour law, health, safety, quality and the environment. Producers of medicines are also regularly assessed with regard to quality.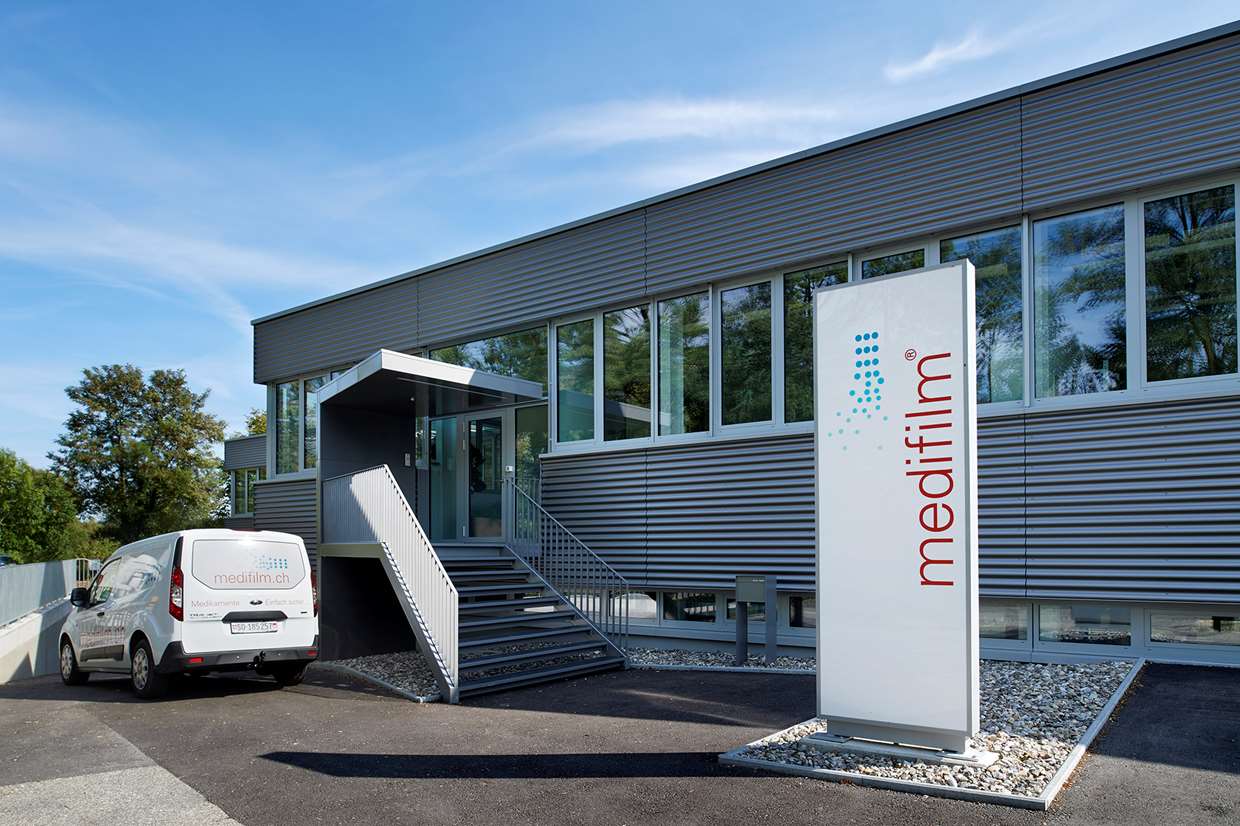 Packaging
Galenica predominantly distributes and sells pre-packaged third-party medications. Exceptions are the packaging for medicines produced by pharmacies and the Bichsel Group and drug blister packaging by Medifilm.
Medifilm is the Swiss pioneer in individual packaging for medicines and nutritional supplements. It produces this packaging under contracts with pharmacies and in accordance with the therapy plans for patients with chronic and long-term illnesses. This work requires a high level of precision and efficient use of resources (materials and energy). Medifilm optimises the response to both requirements as part of its quality and environmental management.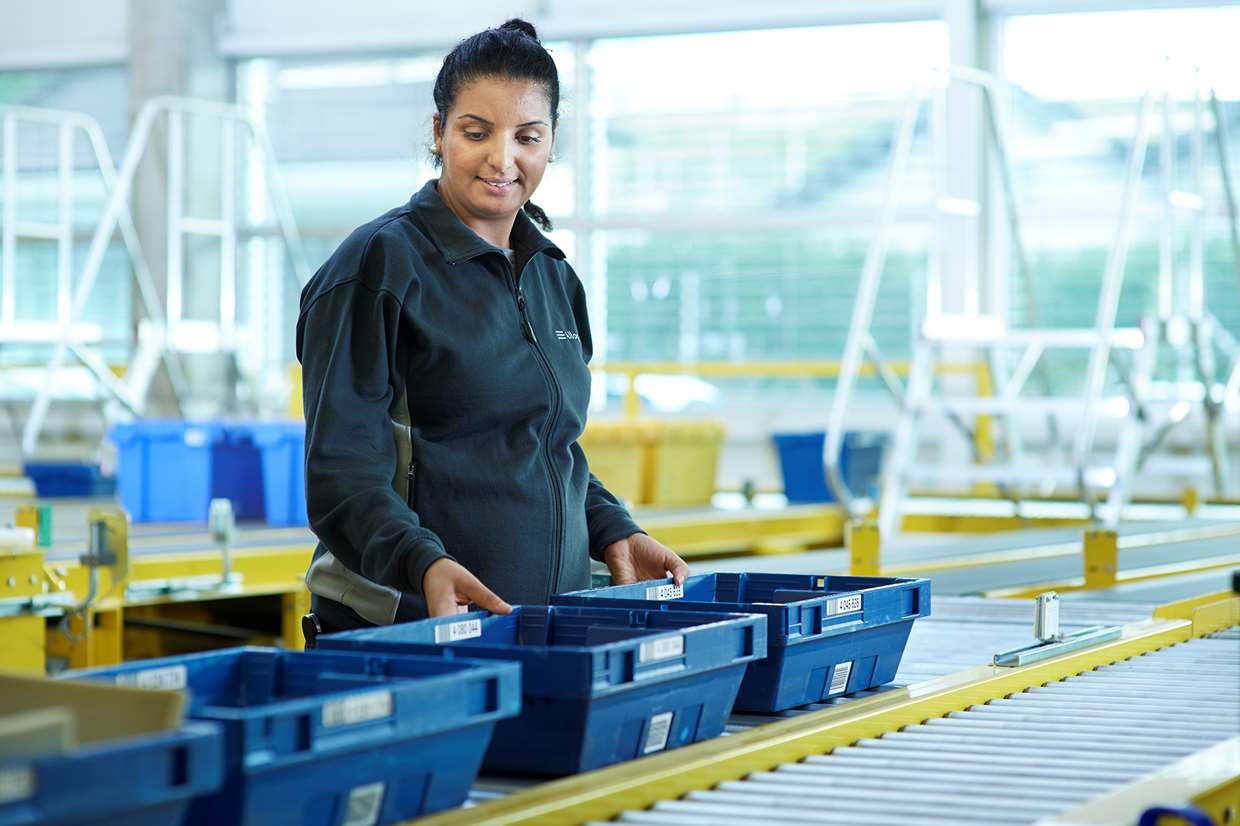 Logistics
Pre-wholesaler Alloga provides warehousing, logistics and distribution services on behalf of its industrial customers. It primarily serves wholesalers, including the Group's own wholesalers Galexis, Unione Farmaceutica Distribuzione (UFD) and Pharmapool, as well as pharmacies, physicians, hospitals and care homes throughout Switzerland. Alloga works with around 80 pharmaceutical and healthcare companies, many of which are leading multinationals.
Galexis is the leading wholesaler in the Swiss healthcare market, supplying pharmacies, medical practices, drugstores, care homes and hospitals. From its two distribution centres in Niederbipp and Lausanne-Ecublens, the company delivers over 90,000 referenced healthcare products to customers. For its part, Unione Farmaceutica Distribuzione (UFD) is the most important and only full-range healthcare logistics company in Ticino. The physicians' wholesaler Pharmapool supplies and supports medical practices with medicines, consumables, laboratory products and furnishings. Finally, the Bichsel Group supplies its home-care patients and customers via its own fleet of vehicles.

All five companies ensure that medications and healthcare products reach pharmacies, physicians, drugstores and other medical institutions quickly and reliably. Patient safety is also ensured thanks to an uninterrupted cold chain for temperature-sensitive medications. However, distribution requires a large amount of fuel and emits greenhouse gases, pollutants and noise. In addition, customer returns cause waste (see "Use of medicines"). Moreover, inventory management and motorised logistics are exposed to a heightened risk of accidents. The companies mentioned above therefore not only comply with the Good Distribution Practice (GDP) guidelines but also adopt a systematic approach to safety and environmental management.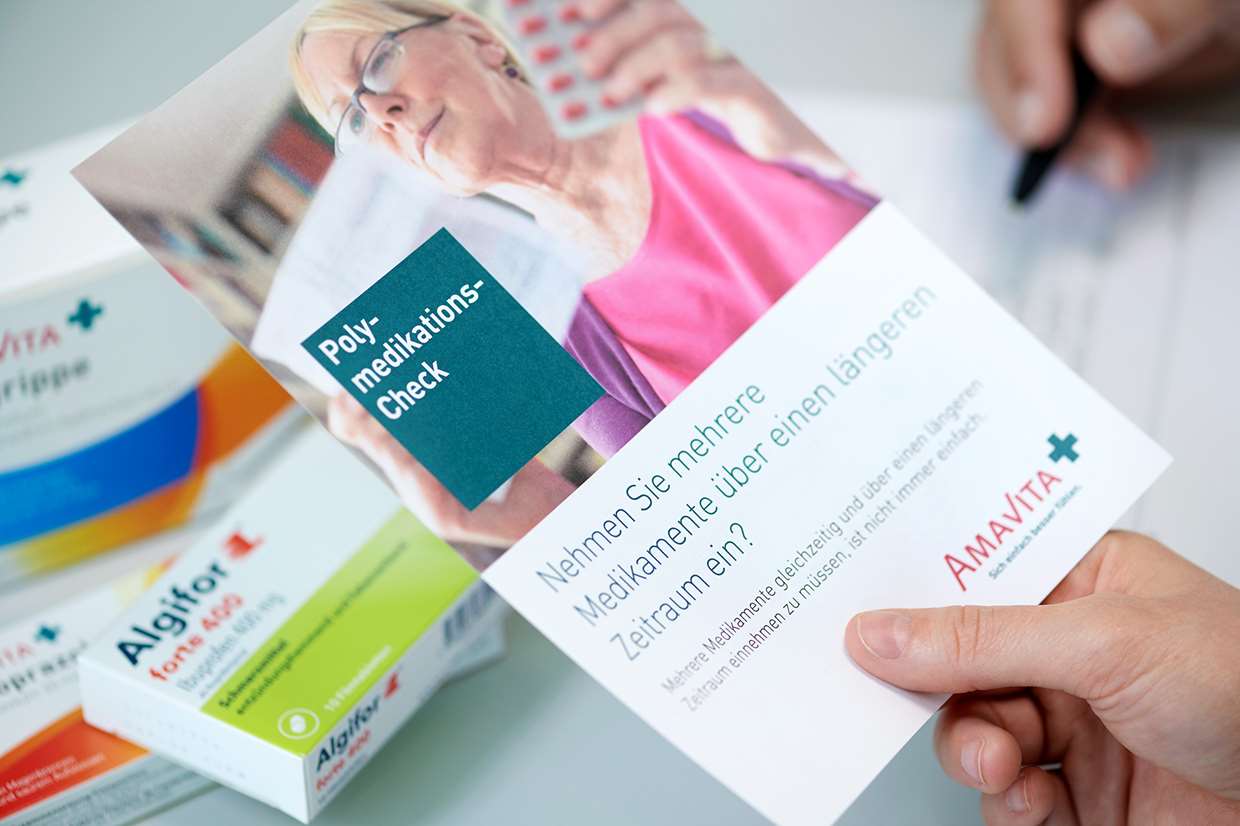 Marketing and information
The Galenica Group markets and distributes its own and partner brands via Verfora and G-Pharma. The range includes brands such as Perskindol®, Anti-Brumm®, Algifor® and Merfen®. Verfora also distributes in-licensed products from international partner companies, sometimes on an exclusive basis, such as Procter & Gamble's Vicks® products. The main priority at this stage of the value chain is to guarantee patient safety and product advertising in line with statutory requirements. To this end, the aforementioned companies continuously monitor the impact and any side effects of their own medications on the market (pharmacovigilance) as well as the accuracy of product characteristic summaries in advertising.
HCI Solutions offers master data for the Swiss healthcare market and develops integrated management solutions for pharmacies as well as tools for the secure management, transmission and distribution of sensitive health data. Its databases hold information on more than 200,000 articles. The INDEX databases network the various participants in the healthcare market to optimum effect. With these innovative digital solutions, Galenica is making a crucial contribution to promoting a safe and efficient healthcare sector in Switzerland. Here, too, patient safety and the protection of sensitive data are critical. HCI Solutions therefore conforms to the highest security standards in software development as well as the Swiss Data Protection Act.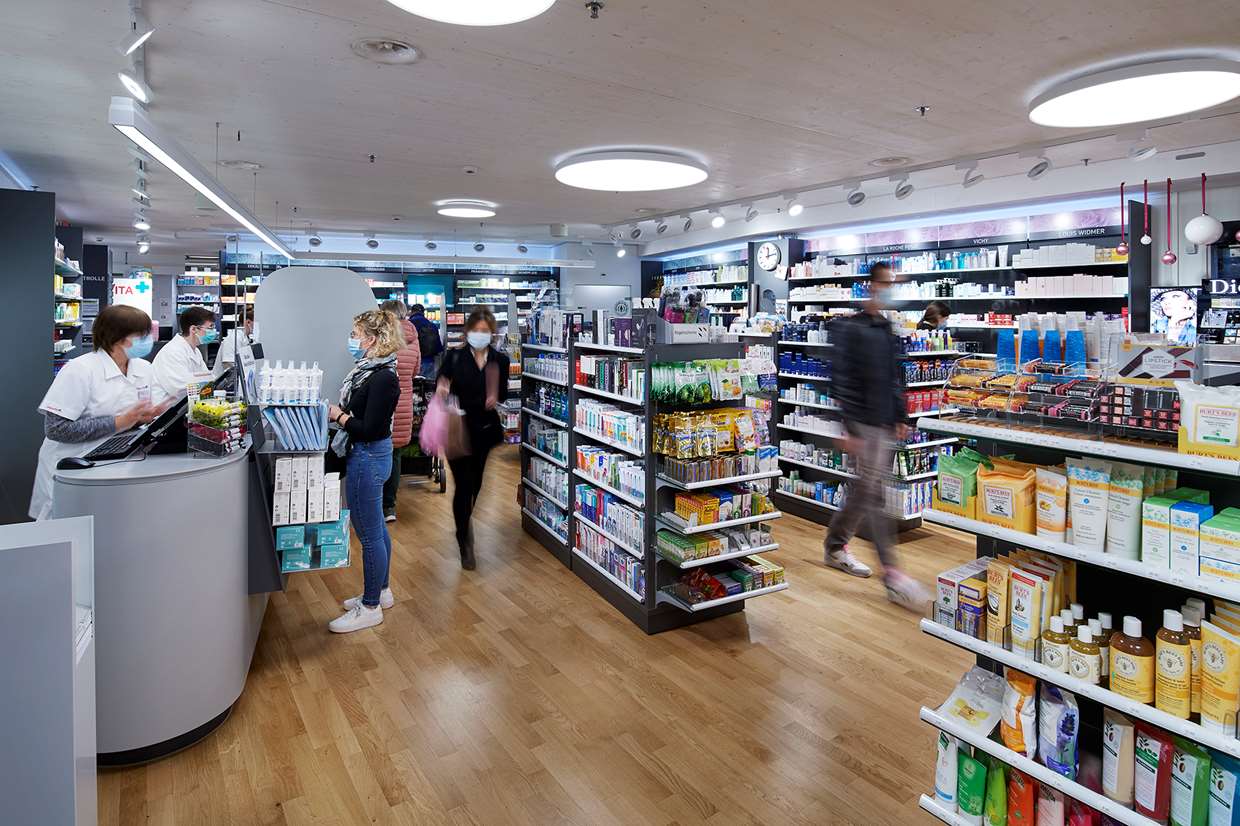 Pharmacies
Galenica operates Switzerland's largest pharmacy network, with over 500 own, joint venture and partner pharmacies. These include the Amavita and Sun Store pharmacies as well as the Coop Vitality pharmacies, which are operated under a joint venture. In addition, Winconcept supports independent pharmacies operating under the Feelgood's brand. Together they serve around 100,000 customers daily, offering them a wide range of medications, toiletries and beauty products as well as various on-site healthcare services and tests.

Pharmacy business is supplemented by the Mediservice specialty pharmacy, which specifically caters to patients suffering from chronic and rare ailments, and the Bichsel Group, which offers home-care services encompassing clinical nutrition in the patient's own home, out-patient infusion therapies, tracheostomy and home dialysis and operates its own pharmacy. The range also includes the services provided by Curarex Swiss, which addresses patients suffering from advanced Parkinson's disease, and Careproduct, a company distributing mobility aids such as wheelchairs as well as incontinence products for the elderly and disabled in particular. Together, the Bichsel Group, Mediservice and Curarex Swiss supply more than 12,000 patients in their own homes.

Pharmacy employees receive ongoing further education with a particular focus on patient safety. Pharmacies also require energy and produce waste, e.g. from returns of old and unused medicines (see "Use of medicines"), which are disposed of as hazardous waste in accordance with the applicable rules.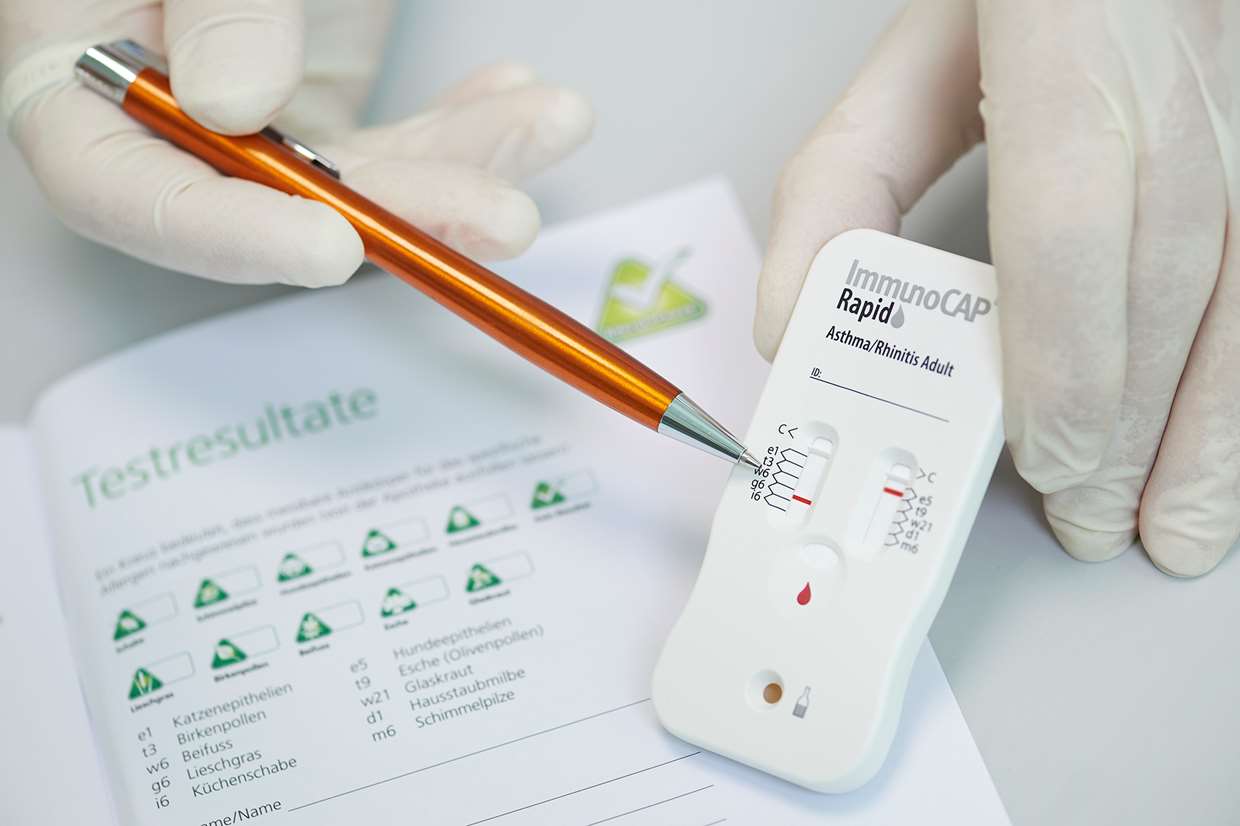 Use of medicines
Galenica has only limited scope for ensuring that patients use the medications correctly. However, all Galenica Group companies see to it that patients receive flawless products and accurate patient information, whether through advice in pharmacies or through package leaflets.
Expired or unused medicines pose an environmental and safety risk and thus cannot be disposed of with conventional industrial waste. For this reason, wholesale companies, pharmacies and Medifilm take back unused medications and raise customer awareness of this special form of disposal of medications. Actual disposal is carried out by third parties. Medifilm, which has a licence for hazardous waste disposal, is an exception to this.