Spotlights
Home care: growing demand for patient care at home
Home care makes a significant contribution to improving patients' quality of life. At the same time, these models are more cost-effective than, for example, inpatient solutions and ease the burden on care homes and hospitals. Mediservice and Bichsel are two Galenica Group companies that specialise in meeting the growing demand for home care for patients, both in in-person and digital care.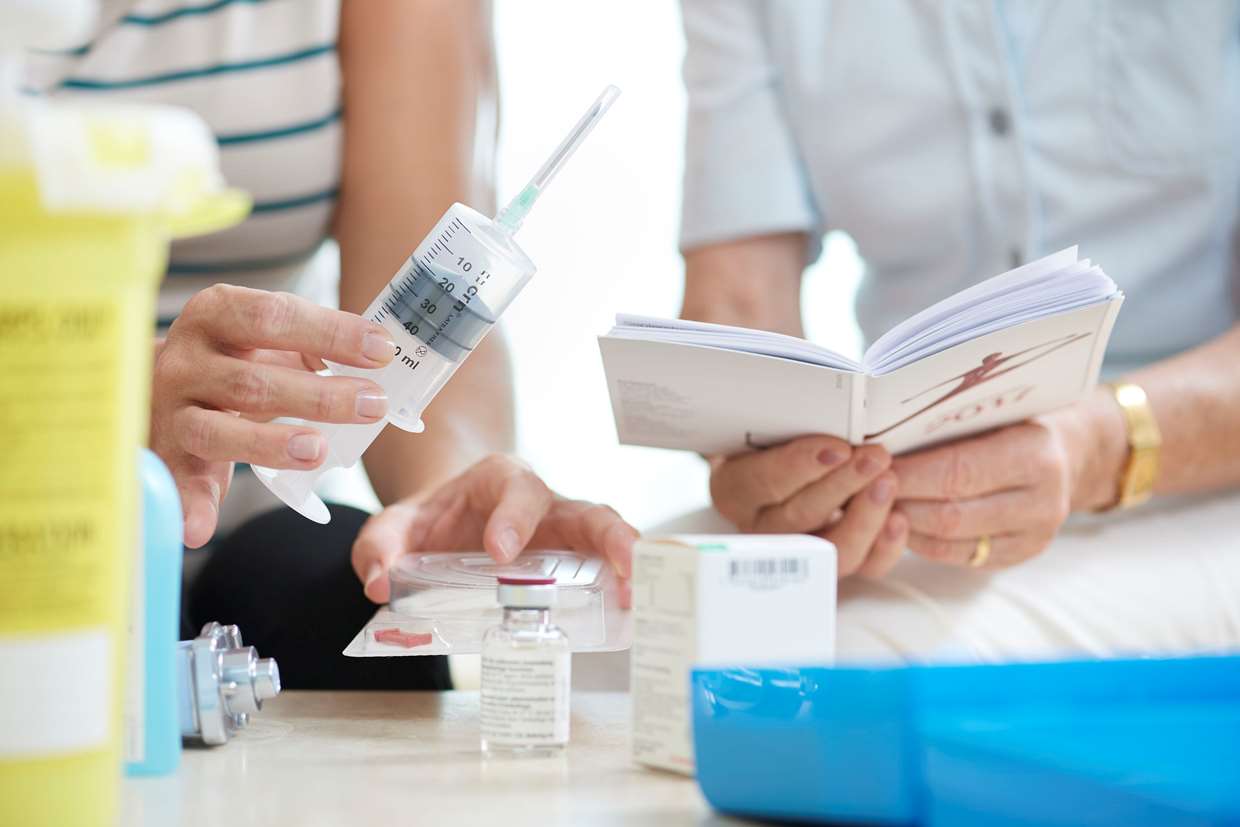 As the Galenica Group, we want to serve our customers wherever they are. This means not only at the pharmacy and online, but also at home. As trend analyses predict, home care will increase sharply in the future, in particular due to the demographic change in society. We are responding to this development primarily with our companies Mediservice and Bichsel.
Mediservice caters to customers who require special medication or care at home. For example, Mediservice nursing staff visit their patients at home and provide them with the necessary infusions on site, for example. The team works in over 50 specialisms – from immunology and neurology to rare diseases. Here, too, the use of digital possibilities is increasing.
In 2021, for example, Mediservice expanded its range of support for highly complex therapies by incorporating therapy advice via video link. Launched in 2019, this tool has become firmly established over the course of the coronavirus pandemic. A key factor in the development of video therapy support was the need for additional flexible and fast contact with patients. Digital nursing – systematic digital support and advice for patients in dealing with their illness, diagnosis or medication – is unique in Switzerland. It offers the possibility of contacting patients quickly and flexibly. This innovative digital way to approach patient care in the area of e-health is fully underpinned by the strategic «Care» and «Professionals» programmes and offers clients significant added value.
Bichsel also offers additional services that complement Mediservice. The company specialises in clinical nutrition and is now a leader in the field. As with Mediservice, convenience is paramount at Bichsel. This allows patients to lead a more or less normal life at home, which translates to a good quality of life.
Bichsel home care specialises in nutritional therapies in particular. This is because there are situations in which a complete, normal diet changes due to an illness or patients can no longer eat on their own. Artificial nutrition poses a major challenge for both patients and carers. Andrea Rohrbach, Head of Home Care at Bichsel, however, feels that this does not have to be the reason for a hospital stay: «If a patient is dependent on special nutritional therapy, this does not mean they have to stay in hospital.» There are also mobile artificial nutrition systems that make it easy to take a walk or do housework. If the patient is in an acute situation, the artificial nutrition can be administered via a tube. In 2021, Bichsel home care was able to look back on 30 years of experience in tube care.