Spotlights
«Enabling people of all ages to enjoy good health and well-being is key to sustainable development»
Jürg Pauli, Chief Transformation Officer and Head of the Sustainability Committee, explains in an interview what sustainability means for Galenica, the company's contribution to sustainable development and his personal highlights in 2021.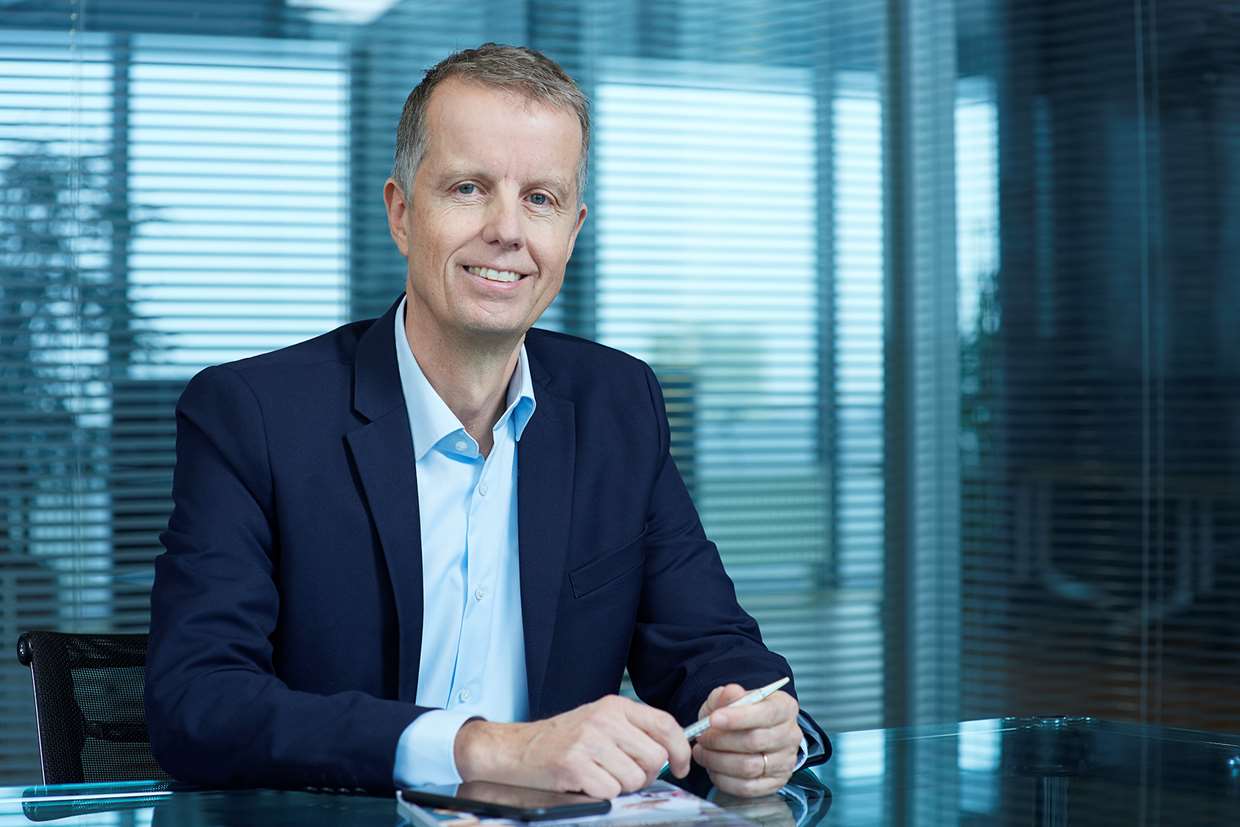 What does sustainability mean for Galenica and how does Galenica live up to this responsibility?
To us, sustainability means ensuring the highest level of safety and quality in all our offerings for people's benefit. To guarantee our employees a safe, fair and supportive working environment. To use natural resources sparingly and efficiently and to act ethically and in accordance with the law. In short, we have a comprehensive understanding of the economic, social and ecological responsibility of our company. We are convinced that forward-looking and responsible action is the basis for the long-term success of the Galenica Group. This is why sustainability is an integral part of our corporate governance and Galenica's strategy.
Our vision:
Health and well-being are at the heart of what we do. They are the reason we give our best every day.
Galenica has committed itself to its Sustainable Development Goals (SDGs). What role do healthcare providers like Galenica play in achieving these goals?
SDG 3 calls for healthy living for everyone. Compared to other countries, Switzerland has a high life expectancy and very good healthcare system. However, the demands placed on the Swiss healthcare system are constantly changing. Reasons for this include an ageing population, ongoing cost pressure and digital revolution. Healthcare providers such as Galenica face challenges and play a key role in maintaining and improving the state of health of the population and quality of life in Switzerland. With our vision and our customer promise, we support people with our products and services at every stage of their lives on their journey toward health and well-being and can thus make a significant contribution to the SDGs.
Galenica strengthened its commitment to sustainability in 2021. What were the most important milestones and personal highlights?
A personal highlight for me was the cooperation and dedication of my colleagues on the Sustainability Committee. Thanks to their commitment, we reached an important milestone in 2021 and for the first time communicated specific sustainability goals for Galenica in the Annual Report, which we intend to be measured against. These goals illustrate our ambitions in the area of sustainability and give us a clear direction for the coming years. The discussions with our suppliers, customers and partners, with which we systematically discussed our sustainability topics for the first time, were also very exciting. Their concerns and expectations of us will help us to drive the topic forward and improve in the coming years.
Our customer promise:
We support people at every stage of life on their journey towards health and well-being. With personal and expert advice and a unique range of products and services. Anytime and anywhere in Switzerland.